In the Spotlight
Music
Upcoming Releases
Music Video Spotlight
Selena Gomez Partners With Zedd to Create "I Want You To Know!"
It's a song you'll definitely set on replay! Selena Gomez teams up with Zedd and the result is a tune that you'll want to crank up and dance to in your room, or your car, or your kitchen.
The track is the first single off Zedd's highly-anticipated sophomore album coming later this year.
Check out the fun video below.
For more on Zedd visit www.Zedd.net/
To learn more about Selena visit www.SelenaGomez.com
The song is available on Itunes now!
Reviews
Imagine Dragons Delivers a Solid Second Album!!
By: Sarah Messer
Smoke and Mirrors, the highly anticipated second full release album from Imagine Dragons, is fueled with all the qualities fans love, along with some new melodies to which many music lovers from all genres will be able to relate. This album is full of hits, throw a dart and you have a new hit single, which is pretty impressive. It's hard to review because you can't single any one track to say these are the best, every song is a standout.
You have your slower songs like "It Comes Back To You," "Smoke and Mirrors," and "Dream." Each of these tracks features their own individuality that creates stinging lyrics and moody tones, all with a slow catchy beat. To call these the "slower songs" still seem to leave the description wanting as the melodies will have you tapping your toe or nodding your head to a beat.
The more "upbeat" type songs are no surprise coming from Imagine Dragons, they are known for their catchy beats and tantalizing hooks. "Shots" and "Gold" really fit the style here. It would come as no surprise to be singing out loud alone or with friends to these.
If you were a fan of "I Bet My Life," which was the first single off Smoke and Mirrors, then the songs "Polaroid," "Trouble" and "Hopeless Opus" will be your "go to" tracks. They have more of a minimalist produced sound where you get more vocals and guitar as opposed to a synthesized sound.
Smoke and Mirrors is a creative beauty that everyone can enjoy. Imagine Dragons definitely delivered with this album.
TV
What to Watch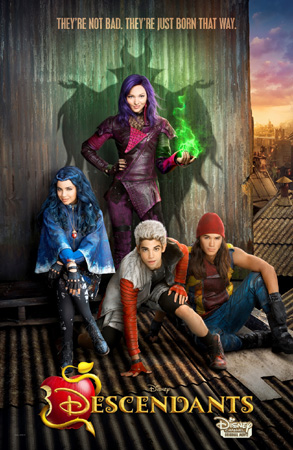 Friday, July 31 | 8PM to 10PM | The Disney Channel | Descendants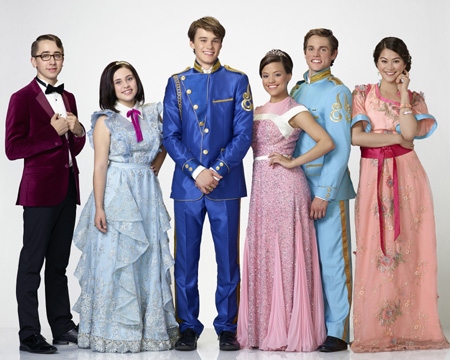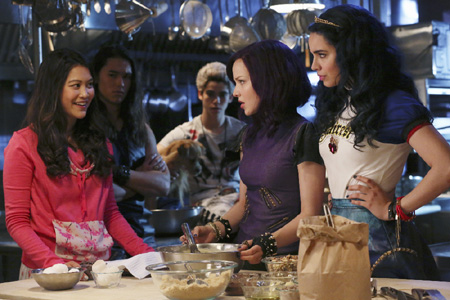 It's one of the most anticipated TV Movies of the year and the wait is over! The Disney Channel "Descendants" features some of your favorite Disney Channel & Disney XD talent like Dove Cameron, Cameron Boyce, BooBoo Stewart and Sofia Carson.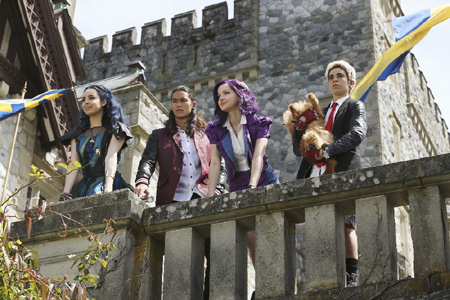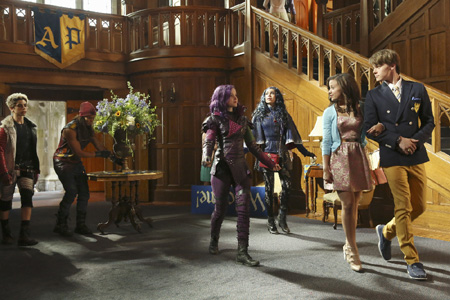 It's an updated battle of good and evil between somewhat familiar faces. Those faces are the teen-aged children of Disney villians like "Maleficent," "The Evil Queen," "Jafar" and "Cruella De Vil." They attend a school with Prince Ben, the son of Belle and The Beast. p>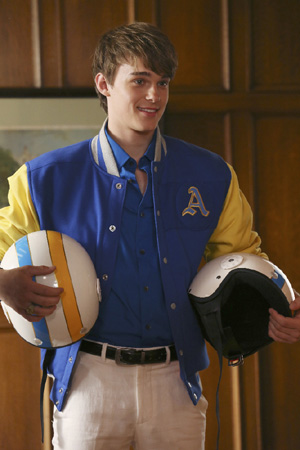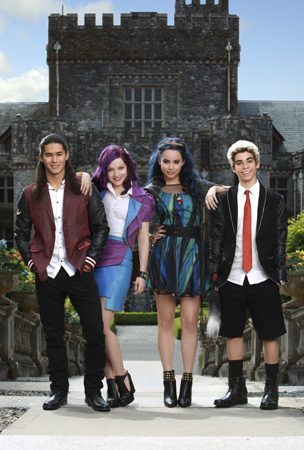 Will the kids follow in their parents footsteps or will the evil choose good? Tune in July 31 at 8:00PM to the Disney Channel and watch the magical, musical adventure unfold.
For more Descendants visit: Descendants
Check out a few pics from the movie! Click on the photo below!
Photos provided by: The Disney Channel
DVD
JUMP TO: DVD Reviews
Upcoming Releases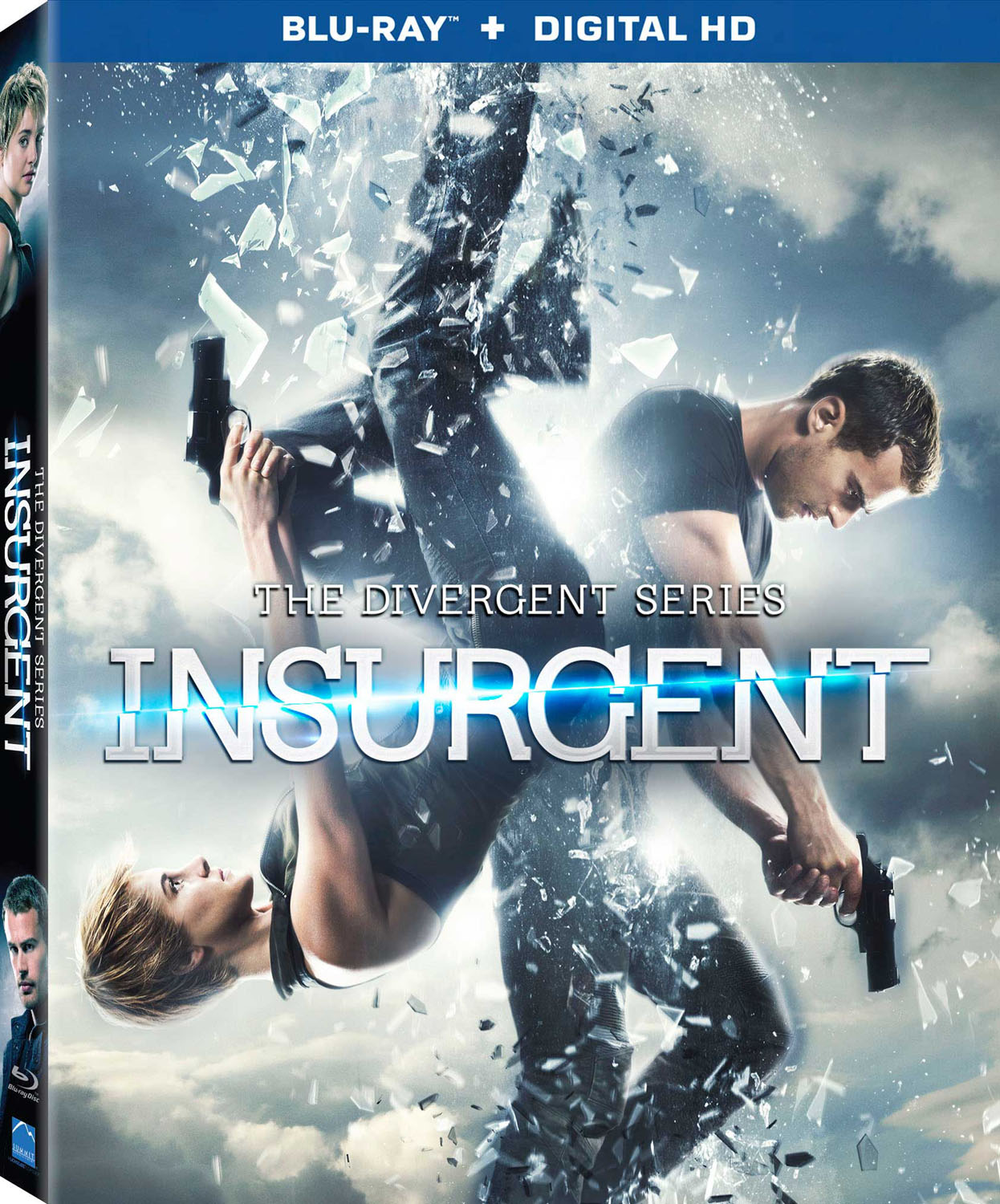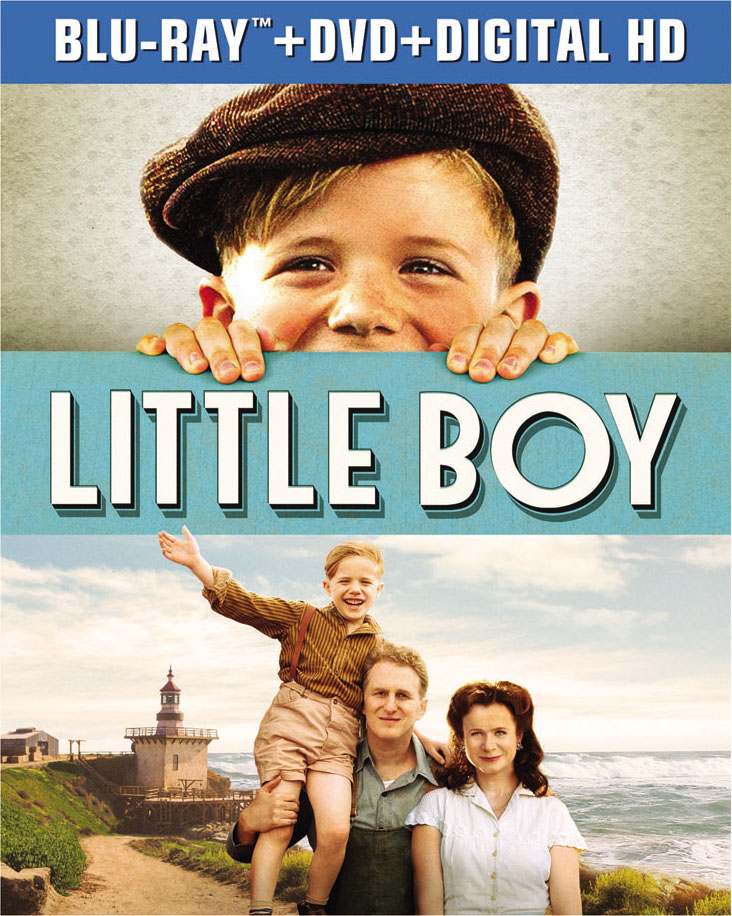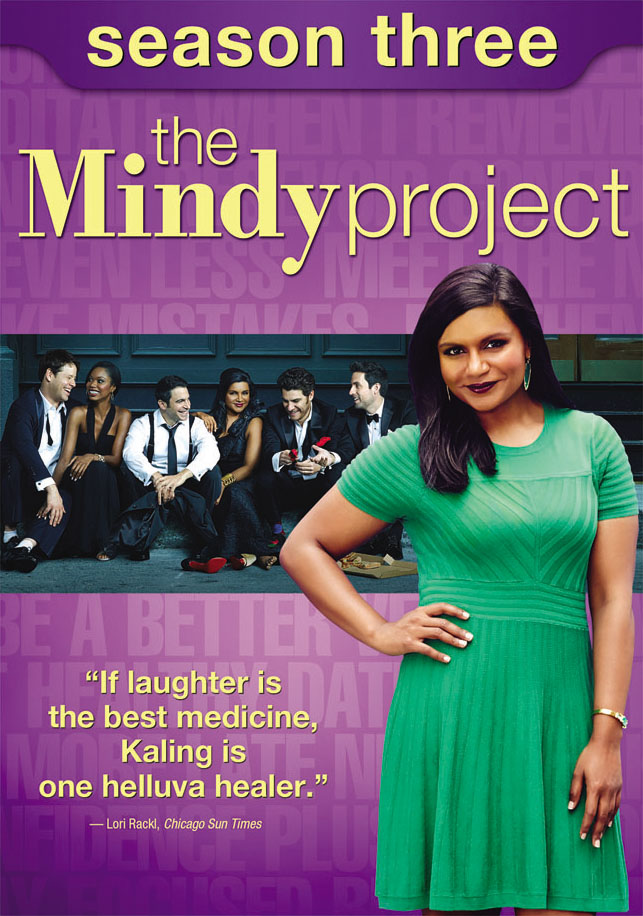 August
8/4
The Divergent Series: Insurgent
8/11
8/18
8/25
Bring it On: The Championship Collection
The Mindy Project: Season Three
September
9/1
Chicago Fire: Season Three
Chicago P.D. - Season Two
9/8
The Age of Adaline
Brooklyn Nine-Nine: Season Two
9/15
9/22
Reviews
Looking For a Summer Feel-Good Movie Pick Me Up? "McFarland, USA" is A Winner!
What's even better than watching a feel-good, inspirational movie that leaves you feeling moved and motivated? It's learning that said movie was based on a true story. Such is the case with the newly-released on Blu-ray and DVD, "McFarland, USA."
Kevin Costner plays Jim White, a coach placed at a predominately Latino High School with the daunting task of putting together a cross-country running team. With seemingly no real prospects, Jim is forced to take a closer look at the students in McFarland. There, he discovers a group of young men who both work and go to school. They also have untapped running potential. It's going to take some convincing of both the boys and their families to even let Coach White try to make a team out of them.
As their story unfolds, the movie-goers are treated to a wonderful journey of hope, disappointment, trust, hard work, motivation and the importance of finding people who believe in you, even when you lose faith in yourself. This summer, reward yourself and the whole family by watching "McFarland, USA" together.
Bonus material on the Blu-ray release includes deleted and extended scenes, a music video by Juanes, and McFarland reflections. You can pick this DVD or Blu-ray up at most places where home entertainment is sold. You can also order it on-line here:
For more on "McFarland,USA," visit our theatrical release feature page here:
The Secrets Keep Coming As "Pretty Little Liars: The Complete 5th Season" Hushes Its Way Onto DVD!
Season five of "Pretty Little Liars" begins moments after the jaw-dropping season four finale that had Ezra being shot in the final moments. Just when you think that surely the twists and turns are coming to an end, you have to buckle your seat belt for an even bumpier ride.
The Complete Fifth Season has 25 episodes assembled on a six-DVD set that is a must have for new or long-term fans of the show. With Alison alive and back in Rosewood, the gang is trying to figure out just how much they should trust her and how much of her story is true. Caleb is also back in town and wants to be close with Hannah again, but there's something different about him. Can the two find their way back to each other?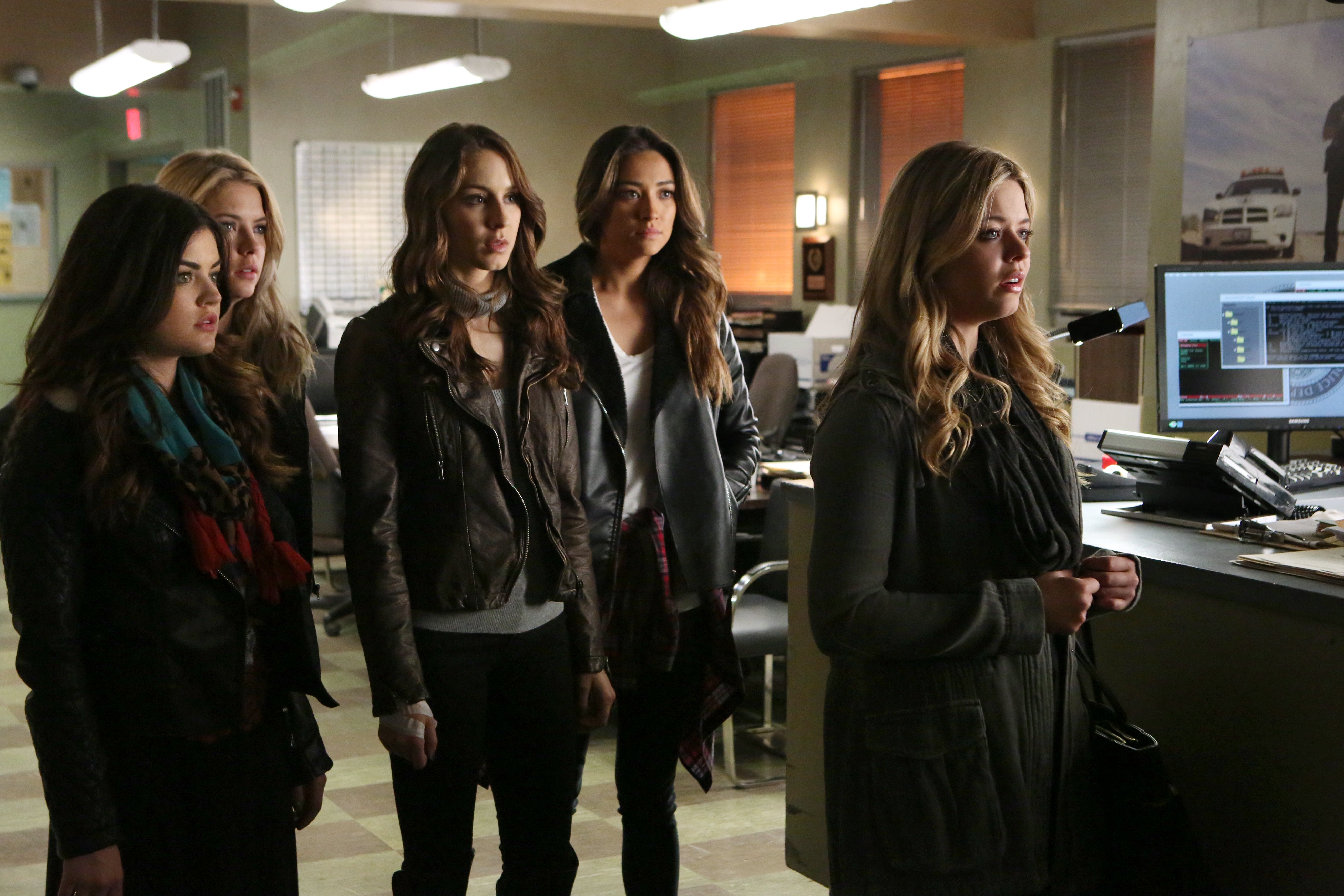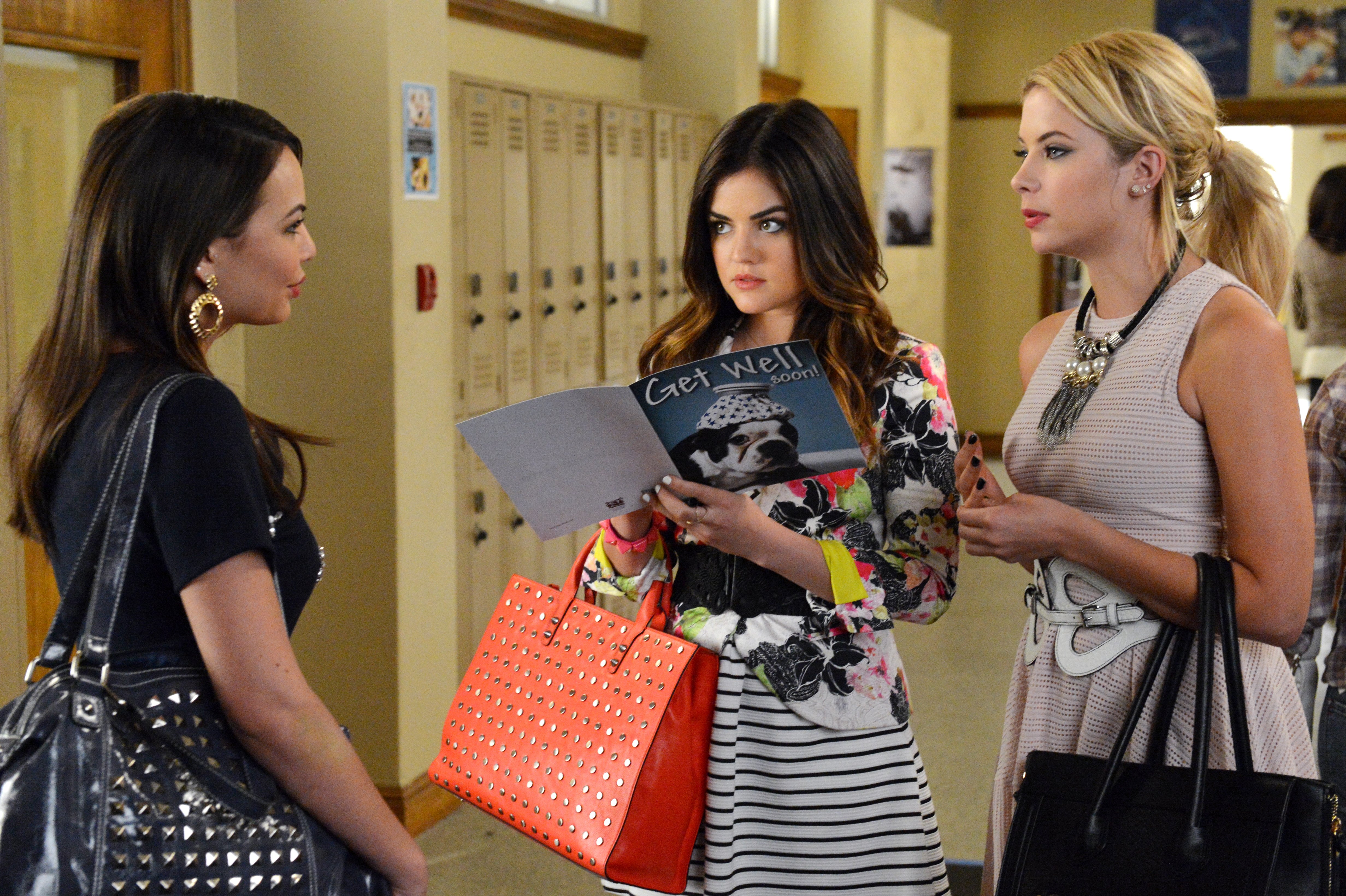 Fans will also enjoy over two-hours of bonus material including interviews with the cast, behind-the-scenes looks at the making of the show and how the cast and crew celebrated their landmark 100th episode. You can pick up a copy of this DVD set at most places where home entertainment is sold, or you can order on-line here:
Pretty Little Liars: The Complete Fifth Season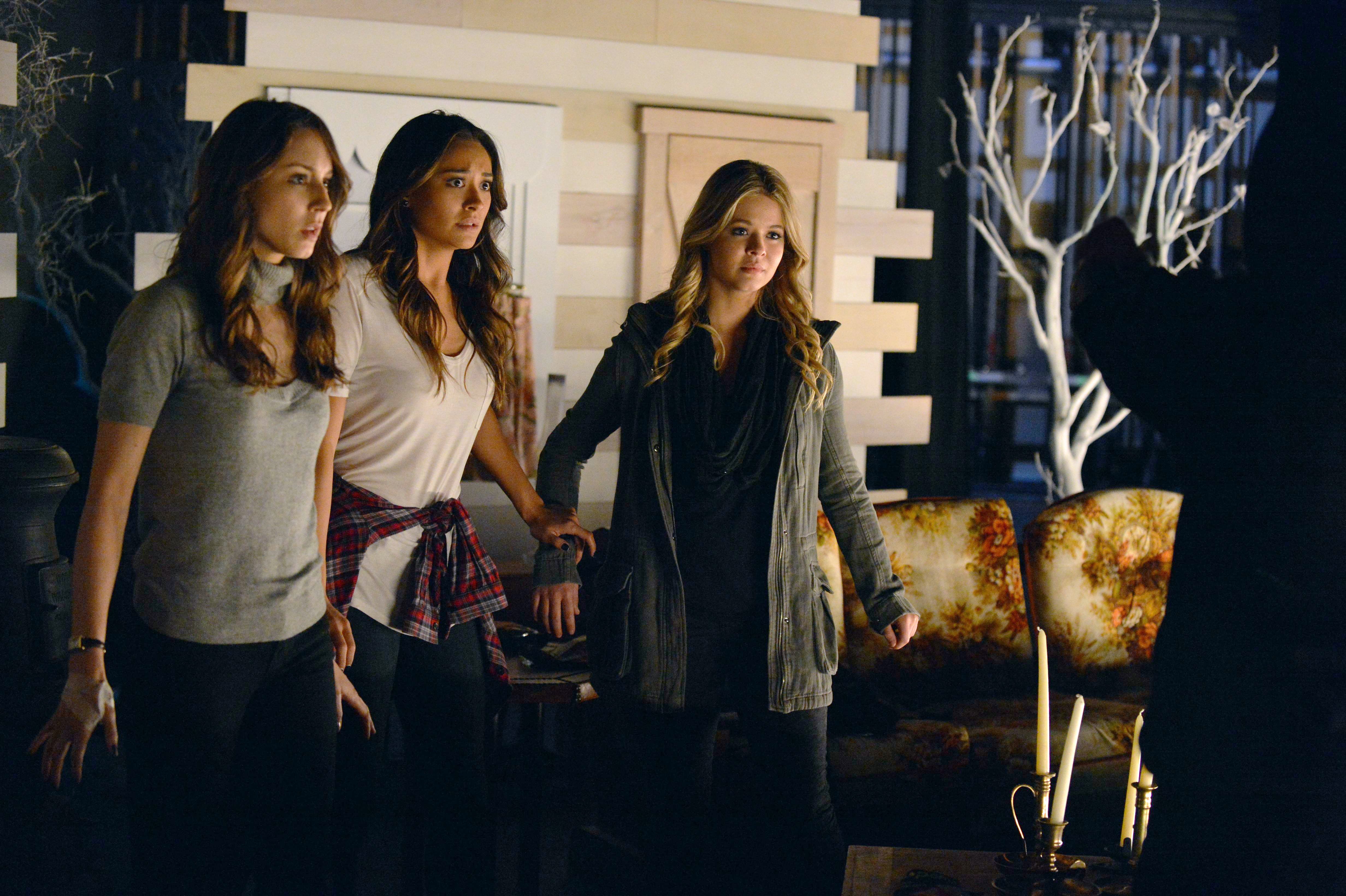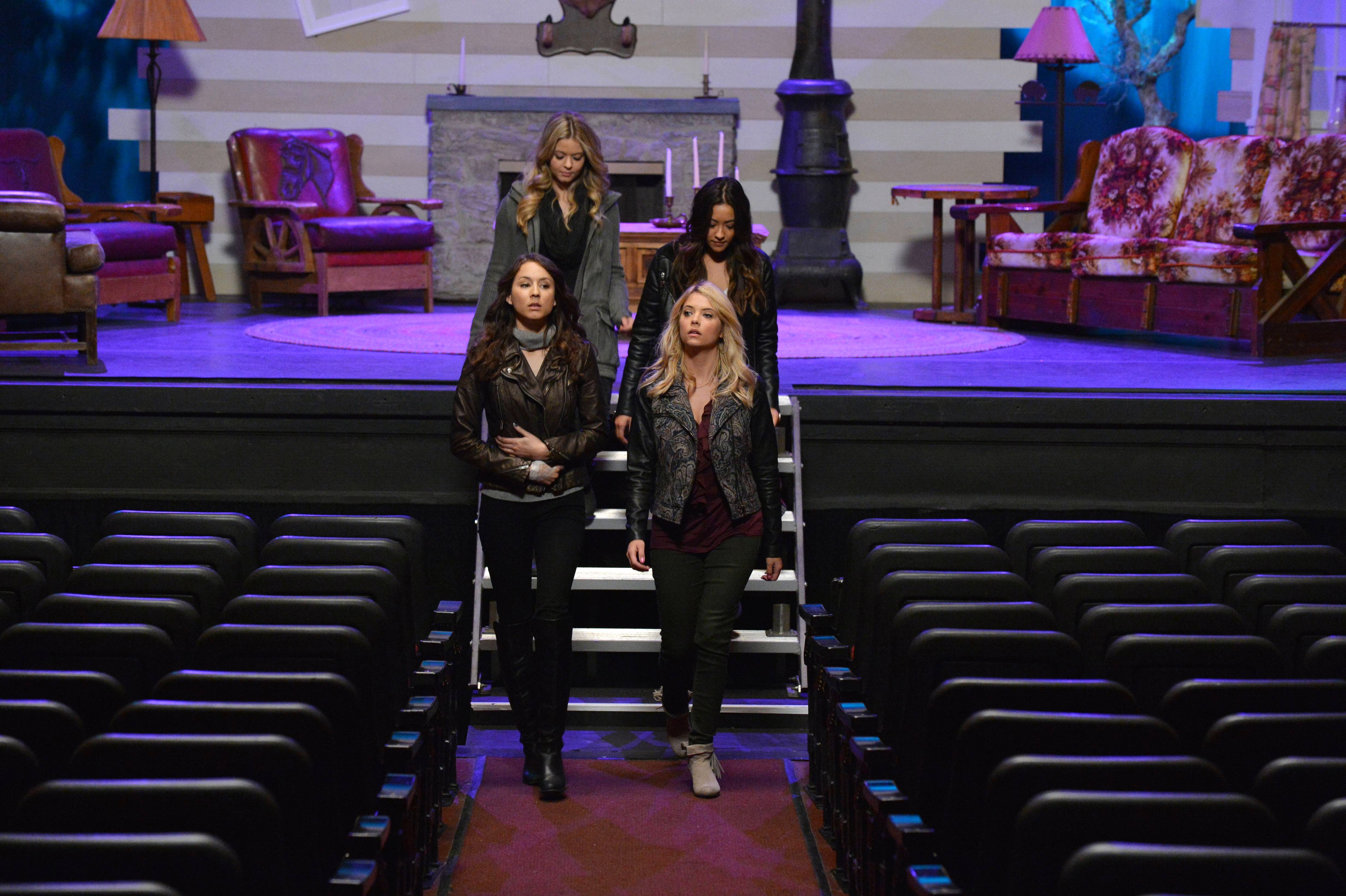 Get caught up and catch brand new episodes of "PLL" beginning June 2, on ABC Family!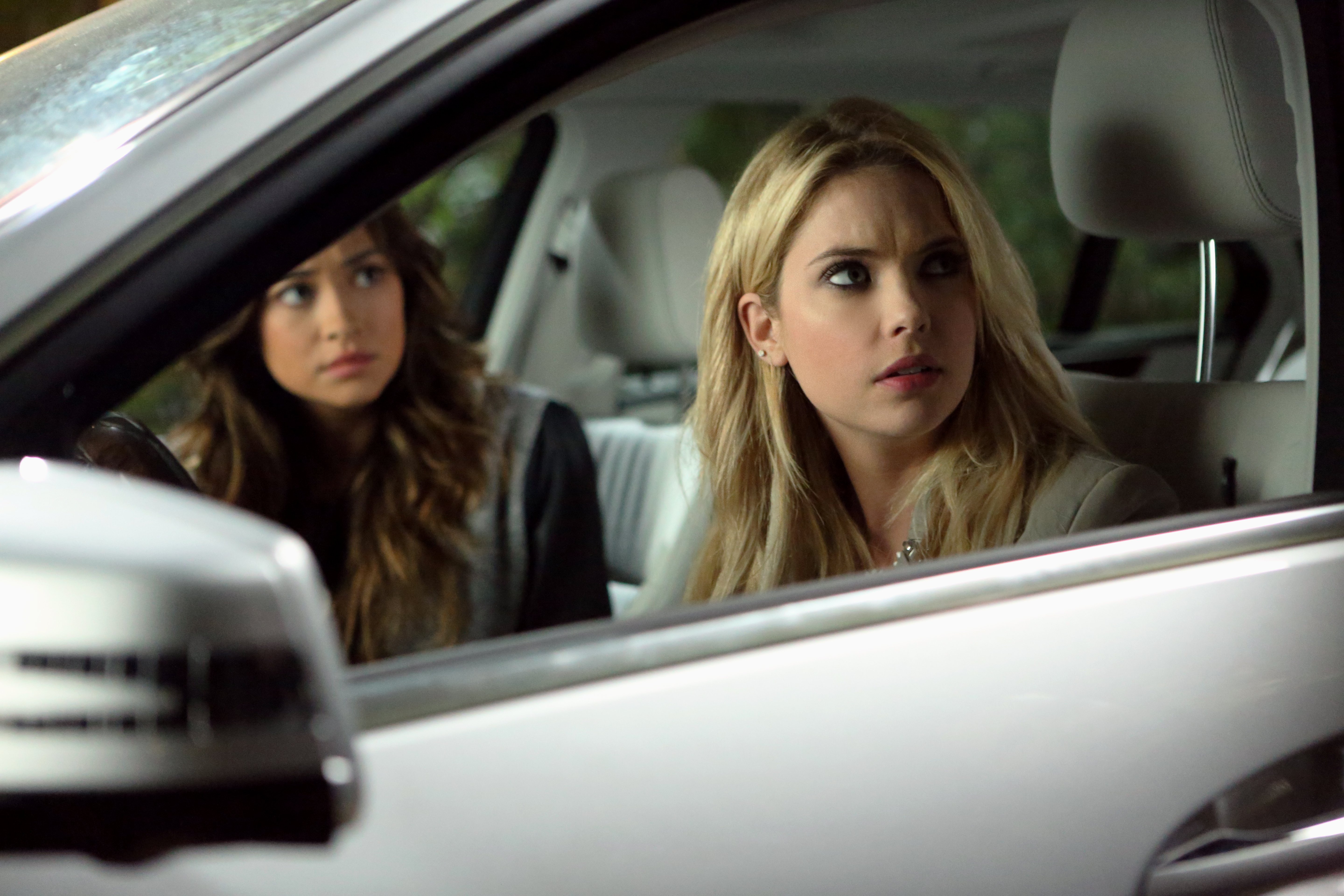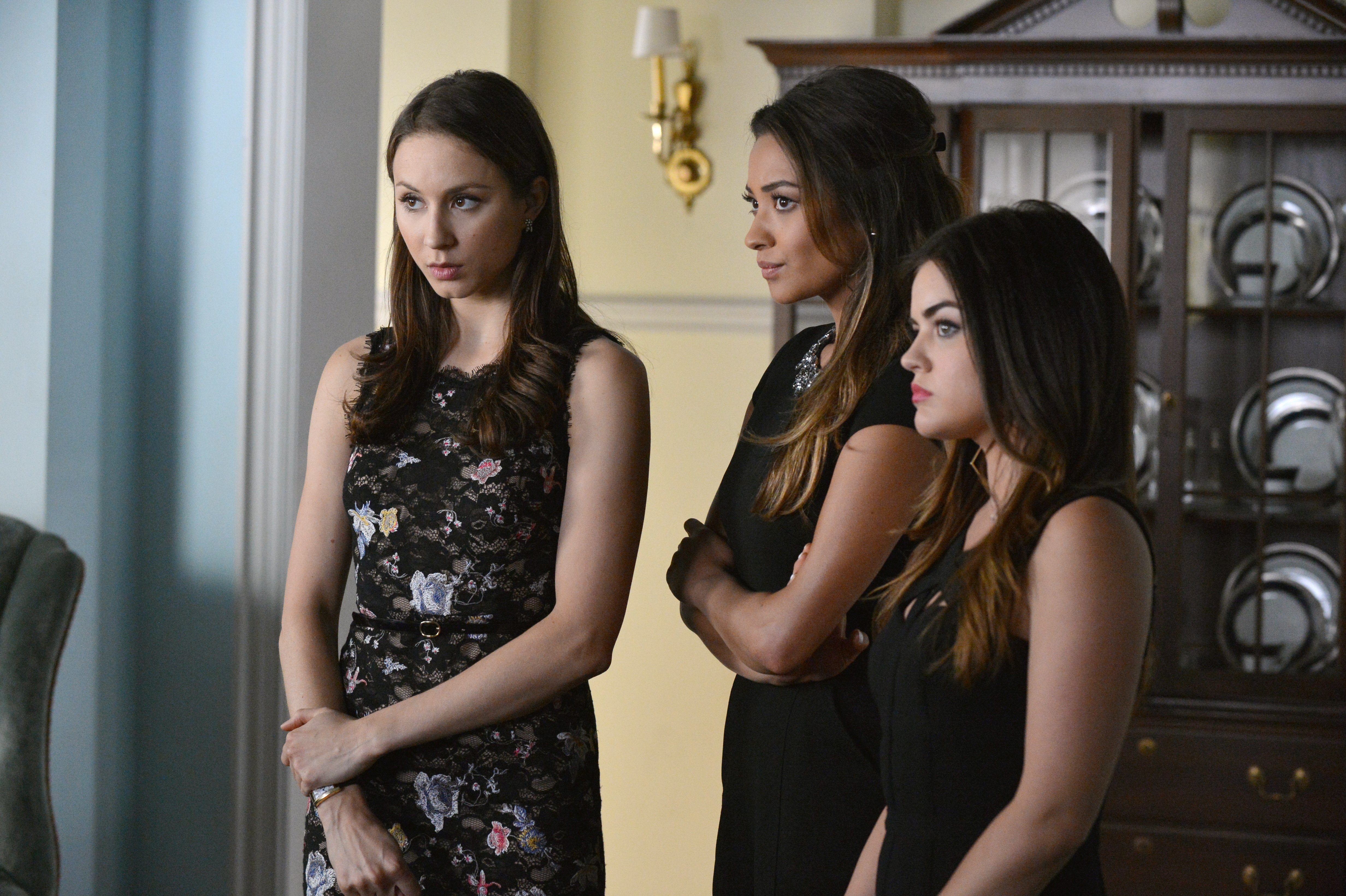 Saying Goodbye Is Never Easy! The Cast of "Glee" Perform Their Swan Songs as "Glee: The Final Season" Comes to DVD!
Saying goodbye to your favorite television characters is hard and though admittedly, some people almost gave up on "Glee" during its fourth and fifth seasons, the sixth season managed to find its magical groove again. It brought back characters that the audience was truly invested in like "Mercedes," "Puck," "Brittany," "Quinn," and the rest of the gang. It also put other faves like "Rachel," "Kurt, and "Blaine," back in Lima where they could once again be under the guidance of Mr. Shue (this time more as peers than students) and directly in the warpath of Sue Sylvester. Let the takedowns begin!
The final 13 episodes are full of all the drama, laughs, sharp-tongued insults and of course, music, that made the first couple of seasons downright show-stoppping. The audience can laugh at the inside jokes when the show pokes fun at itself and cry with the characters as everyone begins their goodbyes. You'll cheer when Rachel and Kurt work together to restore the Glee Club at McKinley, be devestated to learn that Kurt and Blaine are no longer together, get mad at the nice guy Blaine moves on with, root for Santana and Brittany as the struggle down the path to happiness and cherish every production number or tear-jerking solo number, knowing you are that much closer to the last note and the final farewell.
Relive every magical moment over and over again by purchasing the final season on DVD. Go behind the scenes in bonus features that recap the entire journey and peak at the making of the shows final season. You can find the 4-disc set at most places where home entertainment is sold, or you can order on-line here:
Saying goodbye is never easy, however, the cast of "Glee" at least makes it sound amazing!
There Are Ups! There are downs! It's an emotional rollercoaster that is very much worth investing in the ride, just like real-life! "Parenthood: The Complete Series" Settles In on DVD!
There is a reason this show lasted six seasons and produced over 100 episodes and that reason is that it is simply a great show. With super producers like Ron Howard, Brian Grazer and Jason Katims at the helm, there was little doubt that the show would be anything but fantastic. When you add to that team incredible performances from actors such as Peter Krause, Lauren Graham, Dax Shepard and Erika Christensen, you've got a winning formula impossible to resist.
"Parenthood" introduces viewers to the Bravermans, a big family that is just trying to get through life. Problems include raising babies, raising teenagers, watching parents get older, watching siblings make mistakes, all the joys and dramas that real family's face. Only this family does it with better writers. All six seasons are conveniently bundled together now in a special collection with tons of bonus features like deleted scenes, commentaries, and behind-the-scenes looks at the making of the show. This is a perfect gift for Mother's Day or for any family member's birthday.
You can get your complete set at most places where home entertainment is sold or you can order on-line and have it shipped straight to you or your favorite family member here:
"Interstellar" is a Sci-Fi, Emotional Journey That Spans Space And Time! Own it Now on Blu-ray and DVD!
Combining several familiar story elements found in Sci-fi and drama, "Interstellar" takes audiences on an emotional roller coaster of a journey through time and space. The story begins when life is as normal as possible for small-town folks after drought and famine have caused significant changes to the food supply and population on Earth.
When a new threat of extinction descends on those who are still living on the planet, a group of fearless explorers must head out in to the great unknown to try to find another planet that can sustain life. This means leaving everyone they love with the possibility of never seeing them again.
The movie boasts an all-star cast including Matthew McConaughey, Anne Hathaway, Jon Lithgow and McKenzie Foy, whom Twilight fans will remember as Renesmee. Incorporating state-of-the-art technology and computer graphics makes the massiveness of space seem like another character in the film as well.
Bonus material on the Blu-ray + DVD Combo pack features several behind-the-scenes looks at the making of the movie, including how they filmed anti-gravity scenes, worked in dust storms and created the cast's various wardrobe looks. The set also includes the cast reflecting on their time spent making the movie and the theatrical trailer (which you can see below).
Pick up a copy of this action-packed, emotional journey at most places where home entertainment is sold. You can also have it shipped straight to your door by ordering here:
Walt Disney Studios Gathers an All-Star Cast to Head "Into The Woods!" Own it Now on Blu-ray or DVD!
What happens when you take an award-winning play, grab an award-winning director named Rob Marshall and throw together a gaggle of "A" list stars to bring said musical to life on the big screen? You get a magical, dark adventure called "Into The Woods." The story is now re-told over and over again via its home entertainment release on Blu-ray and DVD.
Characters from various fables, fairy tales and bedtime stories all come together to tell one story in this musical journey. The story begins when an ordinary baker (James Corden) and his wife (Emily Blunt) long to have a child to call their own. An evil witch (Meryl Streep) casts a spell on them and sends them on a seemingly impossible quest deep into the strange and scary forest. It is the only way the couple can reverse the curse.
In the forest, they cross paths with Cinderella (Anna Kendrick), her prince (Chris Pine), Little Red Riding Hood (Lilla Crawford), a big bad wolf (Johnny Depp), Jack (Daniel Huttlestone) and Rapunzel (MacKenzie Mauzy), all of whom have their own story to tell (and their own musical number!). Though they seem to have nothing in common, there might be more to this story than first meets the eye.
Bonus material on the Blu-ray + DVD Combo pack includes Meryl Streep performing a never-before-seen, Stephen Sondheim original song called "She'll Be Back." There are also several behind-the-scenes looks at the making of the film that include talks with cast members and movie makers. You also have the option of watching the movie with commentary from director Rob Marshall and producer John DeLuca.
Get a sneak peak at some of the bonus features below:
Pick up a copy of this all-star, musical adventure at most places where home entertainment is sold. You can also have it shipped straight to your door by ordering here:
"Alexander and the Horrible, Terrible, No Good, Very Bad Day" Will Make Your Day A Little Better!
Alexander Cooper (Ed Oxenbould) is having a bad day. To make matters worse, it seems like no one in his family understands because their lives are just perfect. Well, that's about to change.
His Dad (the very funny Steve Carell) has been unemployed for months and has been acting as a stay-at-home Dad. He finally lines up a job interview with a company that he would really like to work with, only there is no one to watch Baby Trevor. He ends up having to take the baby with him to the interview. And things just go downhill from there.
Mom, Kelly, (Jennifer Garner) has a job with a big time publishing company and this day is very important. Celebrity Dick Van Dyke of Mary Poppins' fame is doing a reading of a new book that is about to hit stands. Only moments before his big reading, Kelly discovers a very big, embarrassing typo. It's too late, America's Sweetheart, Mr. Van Dyke, proceeds to read it out loud anyway. And so begins a very bad day for Kelly.
Alexander's perfect older brother Anthony (played by Dylan Minnette) has the perfect girlfriend (Bella Thorne as Celia) and the perfect Prom planned. All that stands in the way of him and the perfect night is a little thing like taking the Driver's test and getting his license. No problem right? Wrong! You know that saying, "Anything that can go wrong, will?" Maybe Dylan isn't so perfect after all.
Emily is the only girl among the Cooper children (played by the always on point, Kerris Dorsey). She has been practicing very hard because she has the lead in the school's production of "Peter Pan." Today of all days, Emily has a cold. She takes a little cough syrup to get her through. And then a little more. Let's just say that this Peter Pan is flying a little higher than she should be. Hilarious disaster ensues.
Anyone who has had a bad day knows that feeling alone in your misery makes everything worse. Somehow, having a family to understand and help get you through it makes everything better.
"Alexander and the Terrible, Horrible, No Good Very Bad Day" is a treat that the whole family can enjoy together. Sure, a lot of the big laughs can be found in the movie's trailer; however, there are enough surprises to keep you laughing when you watch it at home or on the go!. This film might just make your worst bad day look no so bad after all.
Bonus material on the Blu-ray/DVD Combo pack includes hilarious outtakes from the making of the movie, Walkabout: A Video Diary, a music video from The Vamps and more!
Pick up your copy at most places where home entertainment is sold or order on-line here: Alexander and the Terrible, Horrible, No Good Very Bad Day
For more on this fun, family-film, visit our feature page that includes interviews with Bella Thorne and Dylan Minnette!!
Alexander and the Terrible, Horrible, No Good Very Bad Day Feature Page
Movies
Grab some popcorn and visit the EnterTeenment Cineplex for all your movie news and previews!

First Looks
Paper Towns - Coming July 2015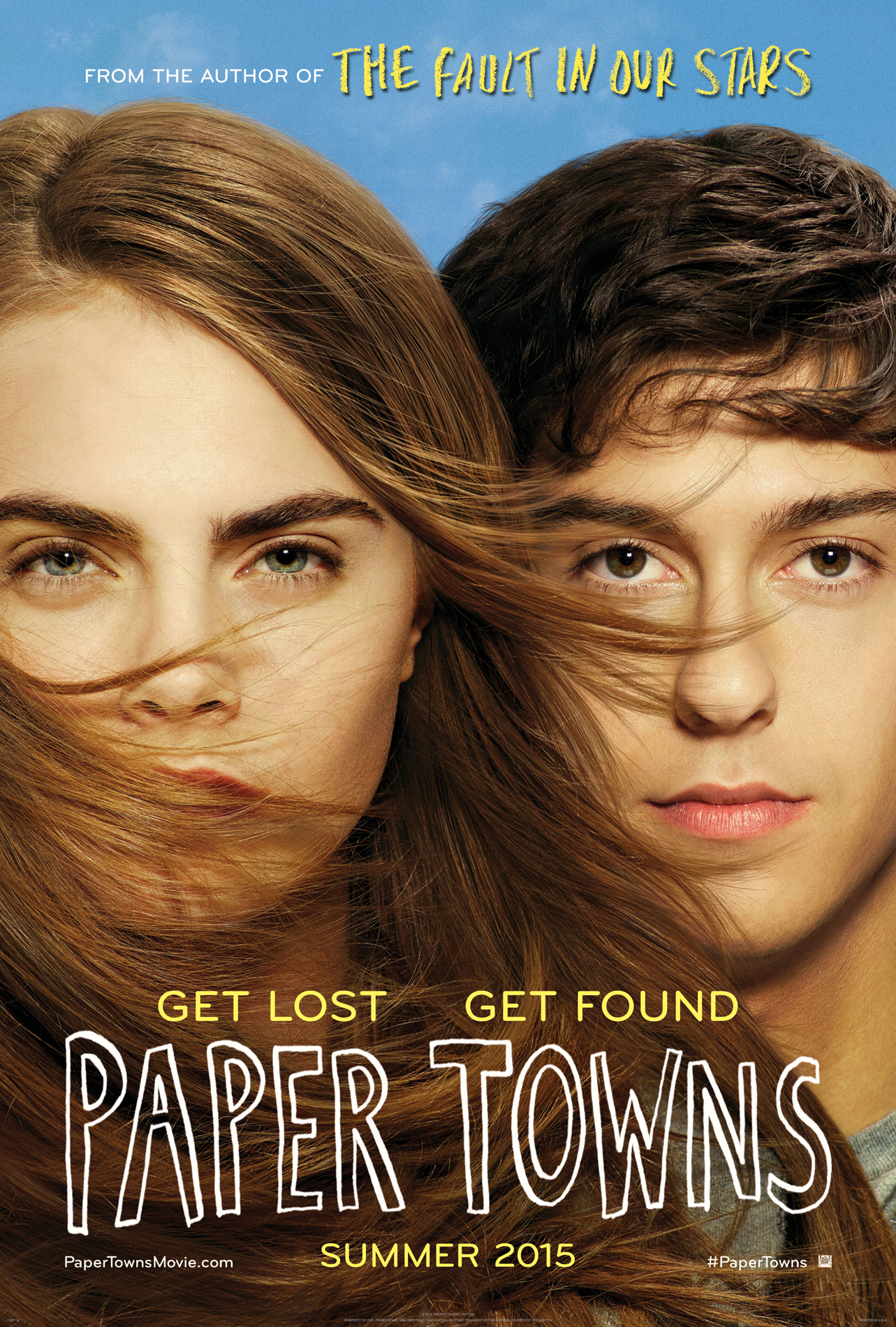 Adapted from the bestselling novel by author John Green ("The Fault in Our Stars"), PAPER TOWNS is a coming-of-age story centering on Quentin and his enigmatic neighbor Margo, who loved mysteries so much she became one. After taking him on an all-night adventure through their hometown, Margo suddenly disappears--leaving behind cryptic clues for Quentin to decipher. The search leads Quentin and his quick-witted friends on an exhilarating adventure that is equal parts hilarious and moving. Ultimately, to track down Margo, Quentin must find a deeper understanding of true friendship--and true love. .
See the teaser trailer for the film here:
Visit the official Web site here: Paper Towns
Books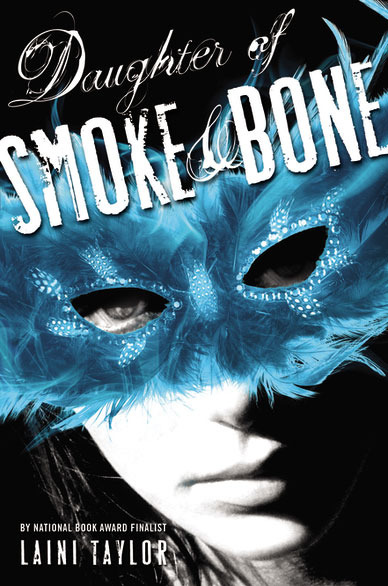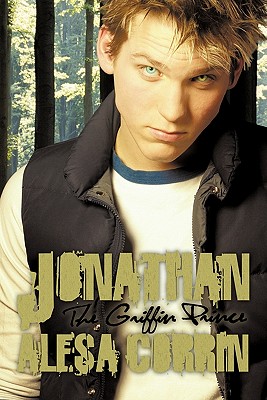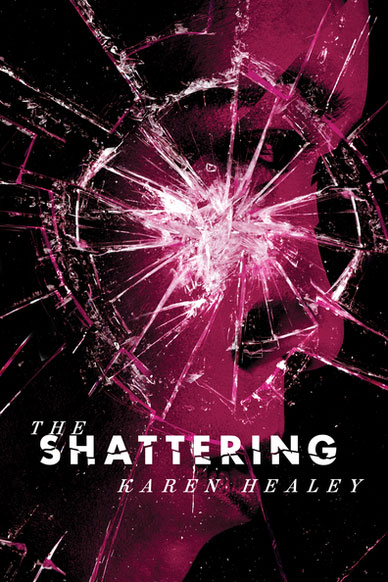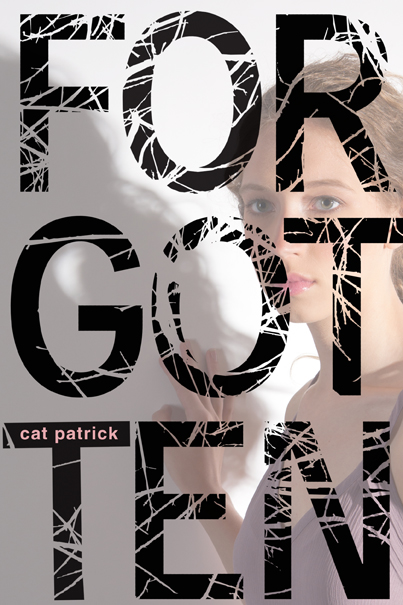 Book to Screen News : Universal Pictures beat out 3 major studios in the battle for who will adapt the highly popular "Daughter of Smoke & Bone" series. | Cat Patrick's novel "Forgotten" is getting the big screen treatment at Paramount Pictures. The script is currently in the adaptation stage. MORE
Nevermore : James Patterson | Max and her flock return for a final journey as the world continues to be at the end of its rope and Max continues to be on the path to saving it. More
Jonathan : Alesa Corrin | Jonathan discovers new worlds and new things about himself after suffering the loss of his mother. more
Daughter of Smoke & Bone : Laini Taylor | Mysterious events around the world might be the answer to the question Karou has been asking all her life...who or what am I? more
The Shattering : Karen Healey | Keri begins to investigate mysterious murders in her home town after her brother's death. more
Visit the EnterTeenment Library and check out news and reviews on your favorite books!


Want more news & goodies? Just press the button!