In the Spotlight
Music
Upcoming Releases
Music Video Spotlight
Taylor Swift Disses the Haters in Her New Pop Single "Shake it Off!"
Taylor Swift announced some big news recently. Her first official Pop Music album titled "1989" (the year of her birth) will be released October 27! Fans get a taste of what's to come in the first single from the album called "Shake it Off." Check out the fun video below.
For more on Taylor visit www.TaylorSwift.com
Reviews
The "Divergent" Soundtrack Is Diverse in Great Tunes!
By: Sarah Messer
The much anticipated movie Divergent, which is the first installment of the trilogy, released its first soundtrack on March 11, 2014. The first single released was "Find You" a dance track by Zedd, Matthew Koma, and Miriam Bryant. It is a great opening track and sets the flow for the rest of the album.
If you are a fan of Ellie Goulding then you will really enjoy this because she has three songs (four if you have the deluxe edition) and each song brings something different for a diverse listen. "Beating Heart" is definitely the standout track of the four. Another great standout is "Fight For You" by Pia Mia, and Chance the Rapper. This is a great pop/dance ballad!
There is definitely a variety of artists featured on this album including Snow Patrol, A$AP Rocky, Skrillex and M83. The big difference for this album is that is definitely an up-tempo, dancy album, whereas most soundtracks have leaned more to the indie/folk sound, so you may be surprised when you give it a listen for the first time. Check it out now!
TV
What to Watch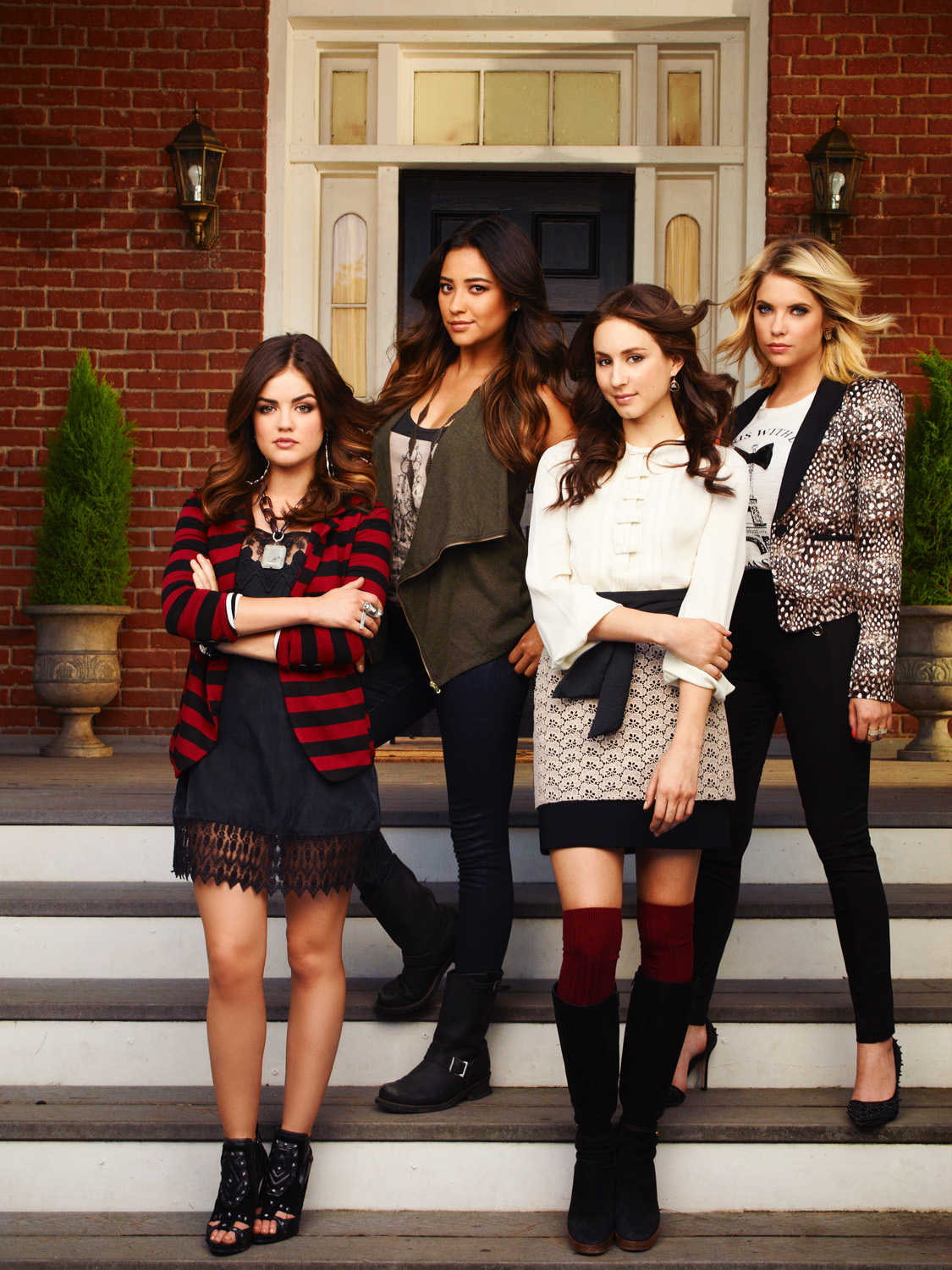 Tuesday, August 26 | 8PM to 9PM | ABC Family | Pretty Little Liars
The summer season finale of "Pretty Little Liars" is here and someone doesn't survive this gasp-inducing episode titled "Taking This One to The Grave"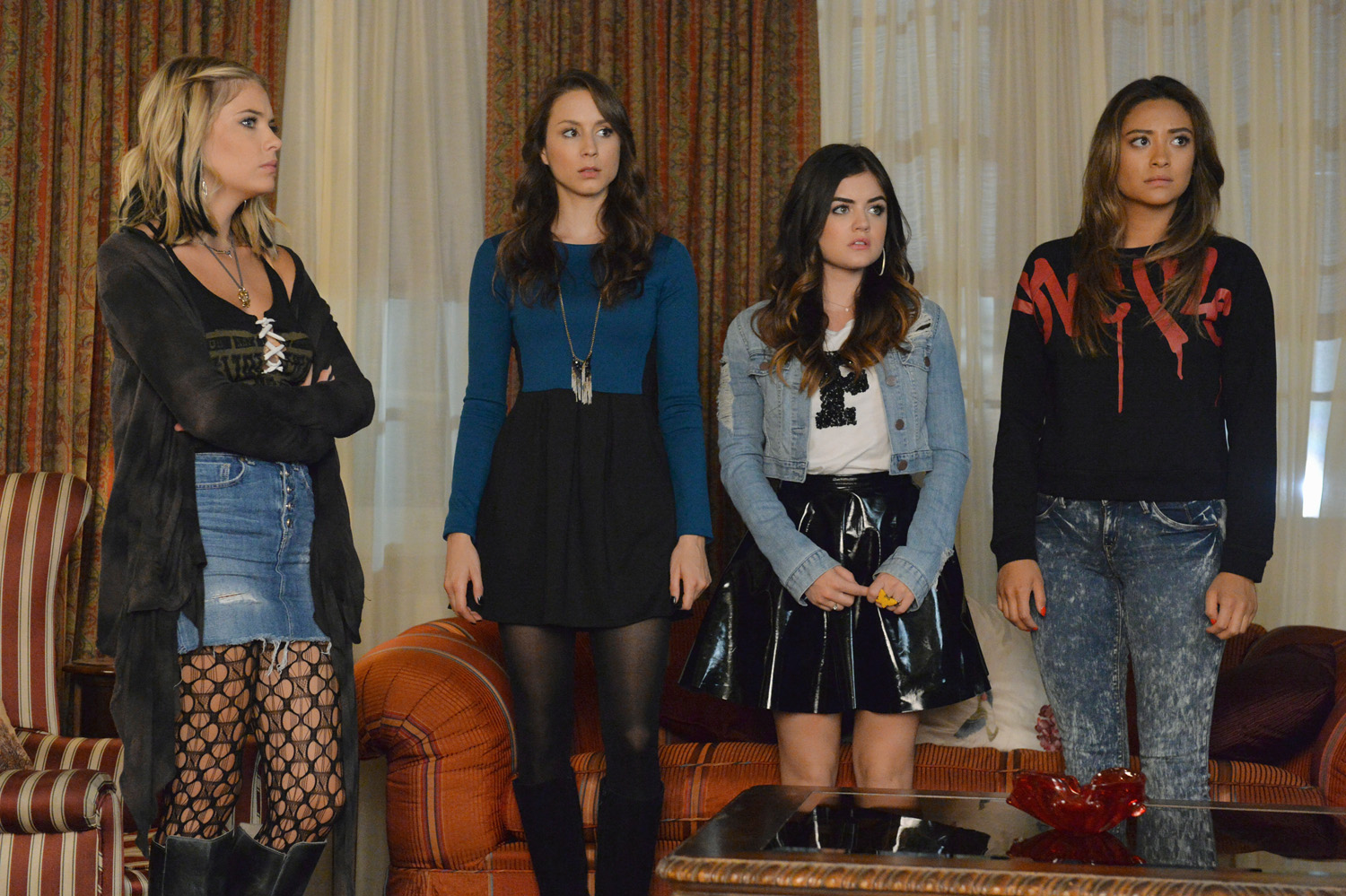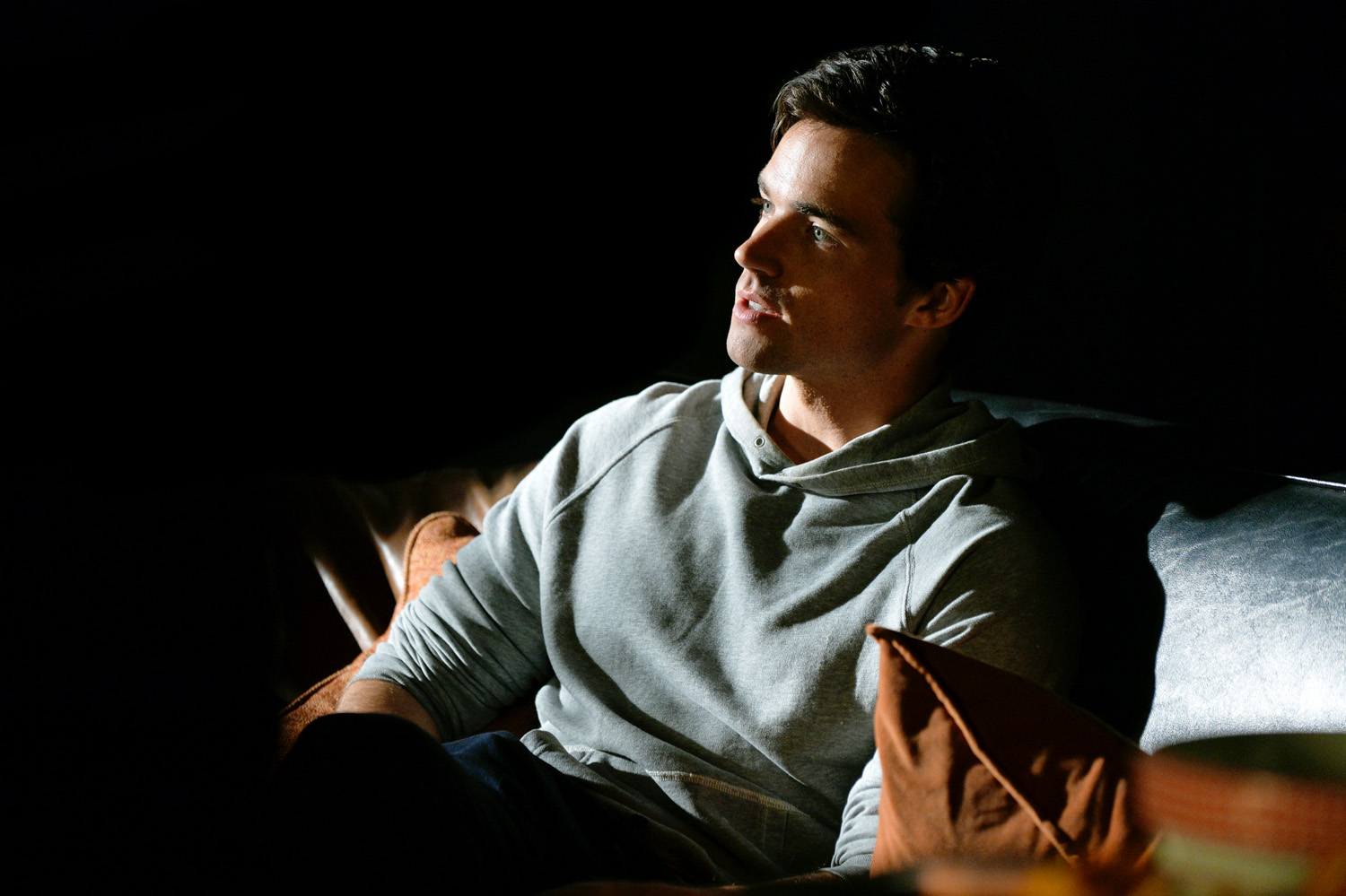 The girls are fed up with being pawns in whatever game Alison is playing and can't help but wonder if she might be "A."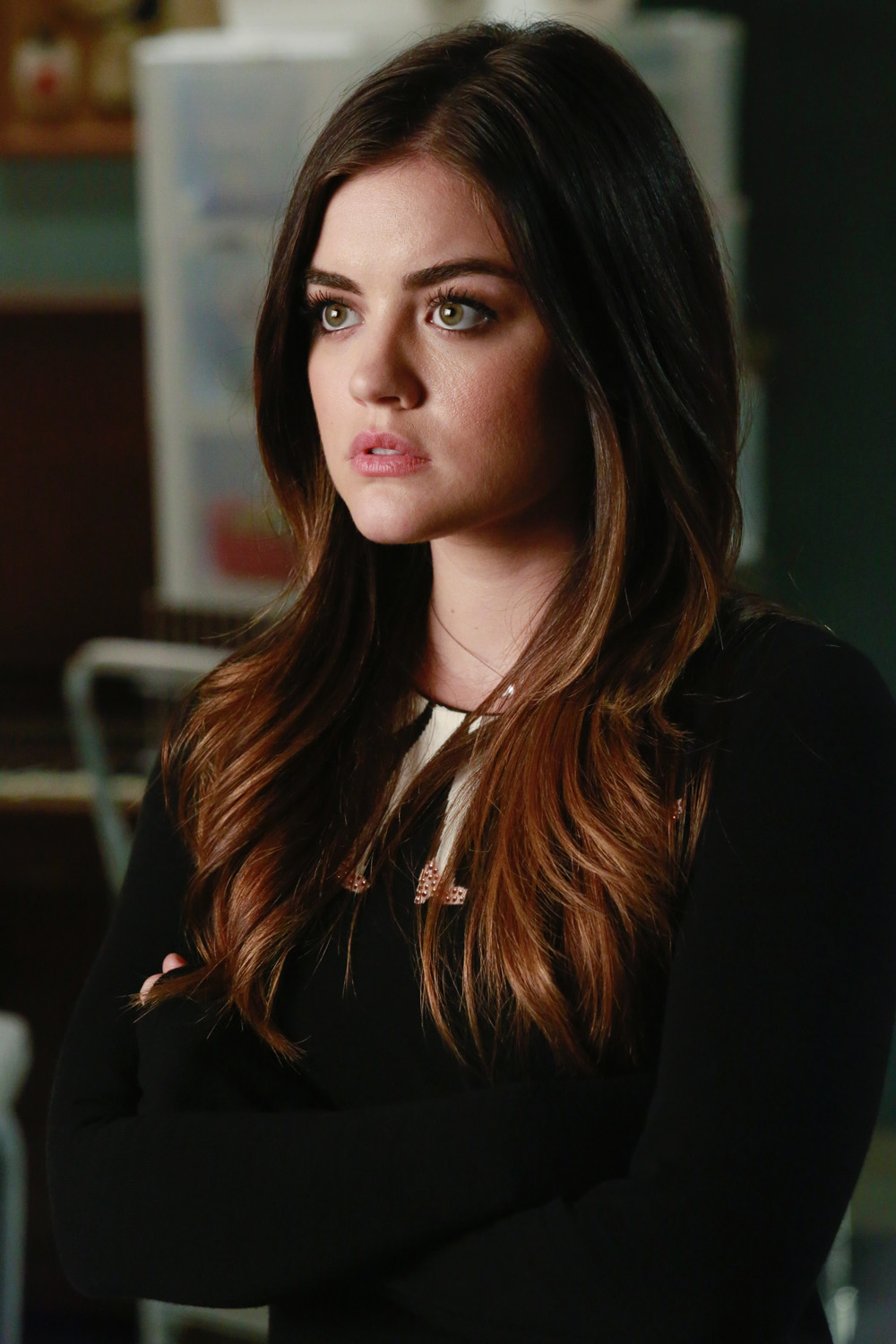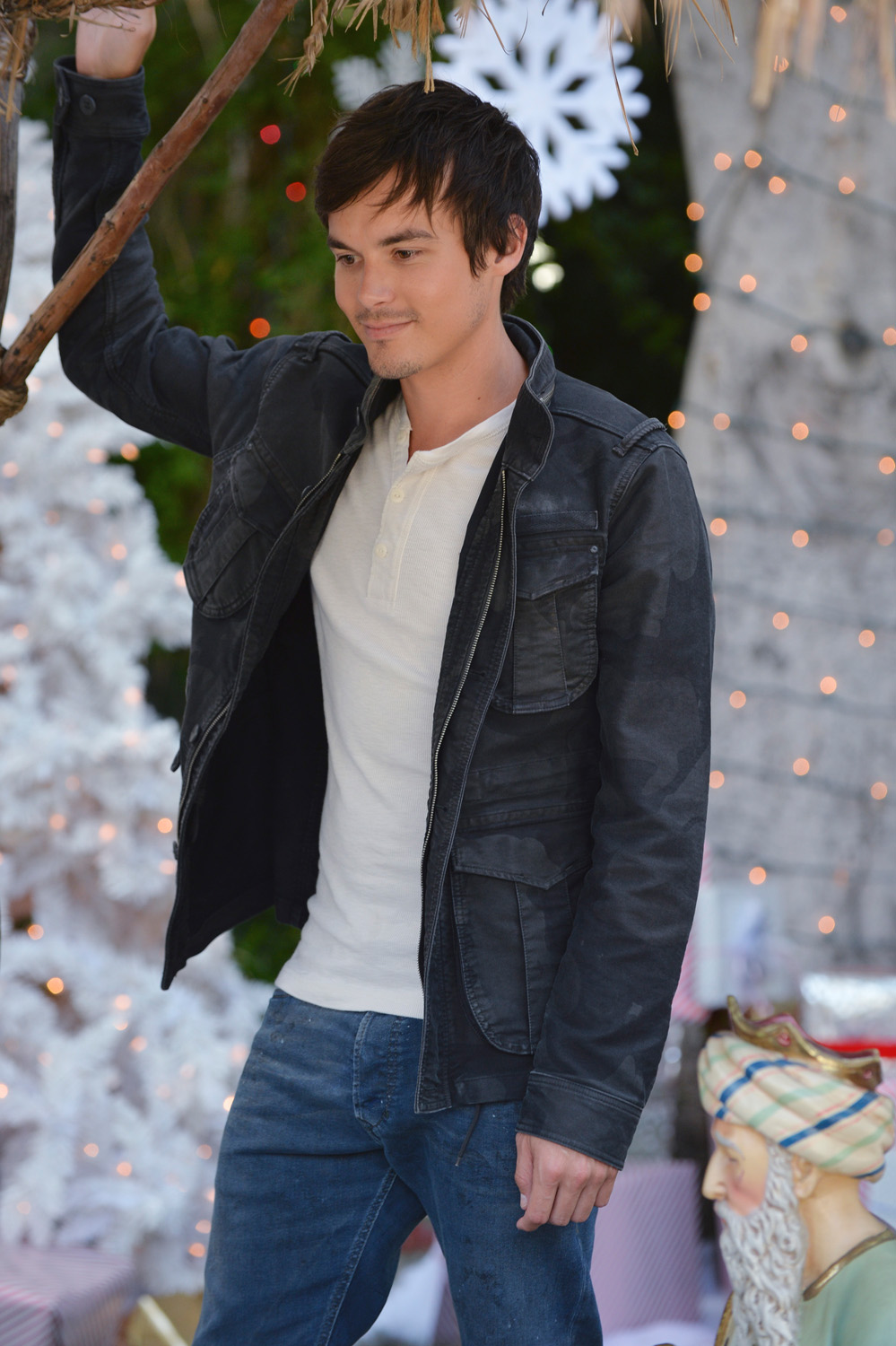 Their suspicions force the quartet to turn to an unlikely person for help.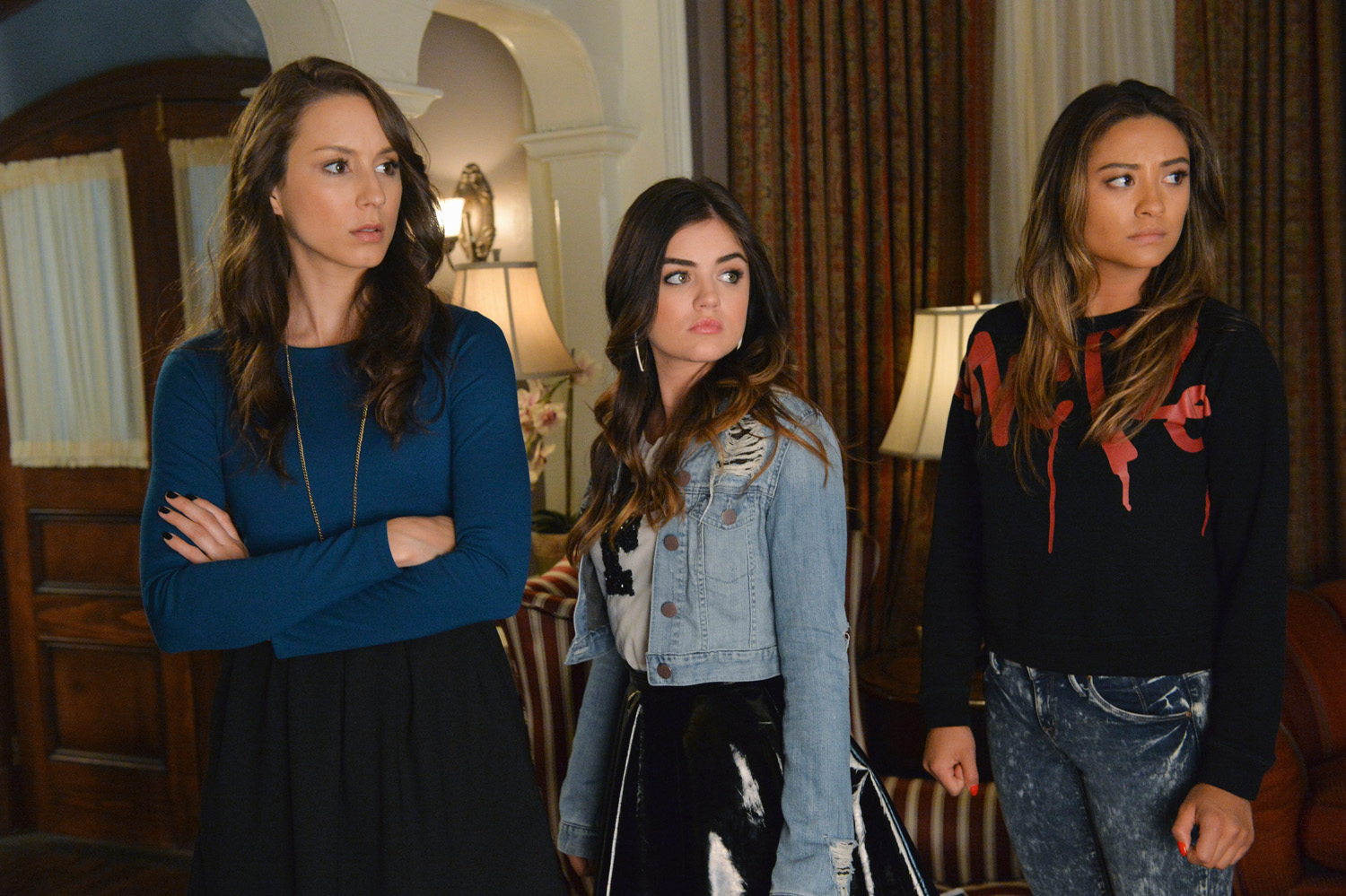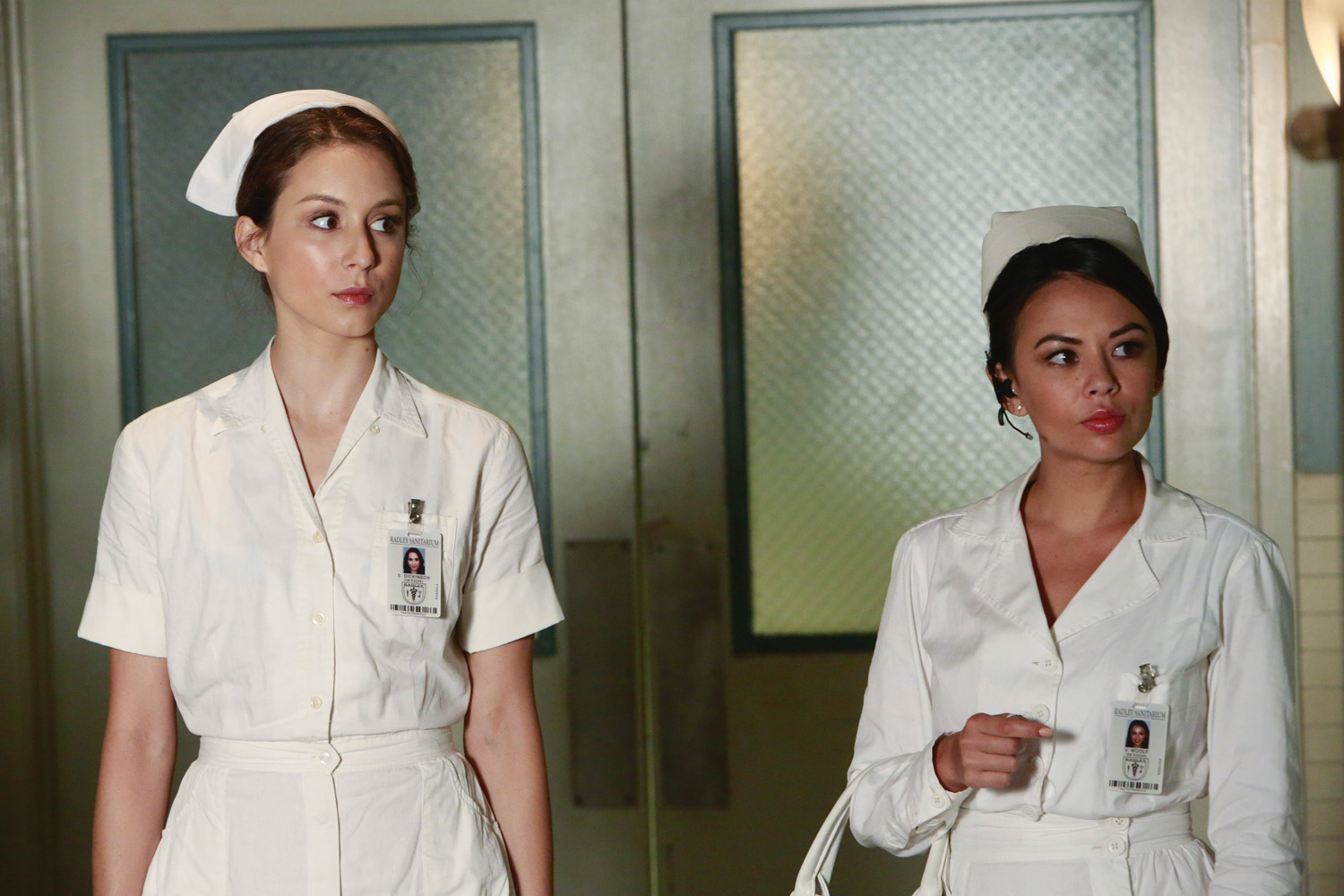 Tune in to this sure-to-be much-talked-about episode on Tuesday, August 26th at 8PM on ABC Family!
See a commercial for the episode here:
To find out more about "Pretty Little Liars" visit: Pretty Little Liars on ABC Family
Photos provided by: ABC Family
DVD
JUMP TO: DVD Reviews
Upcoming Releases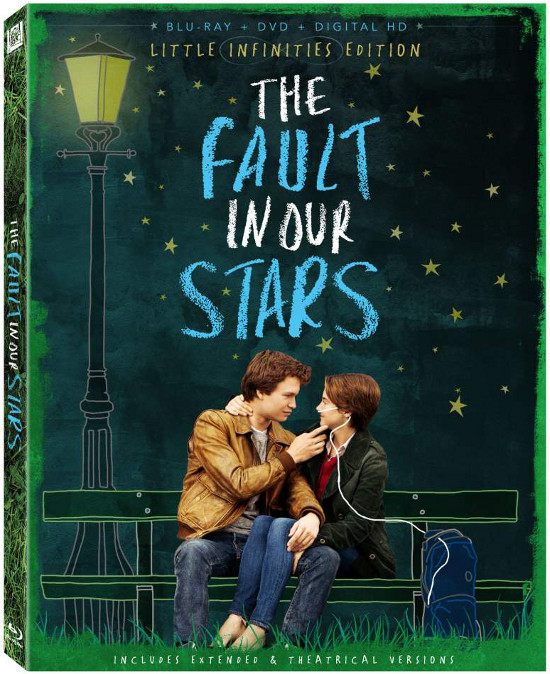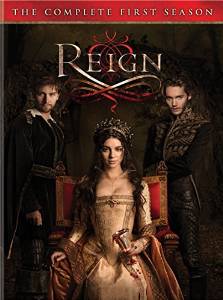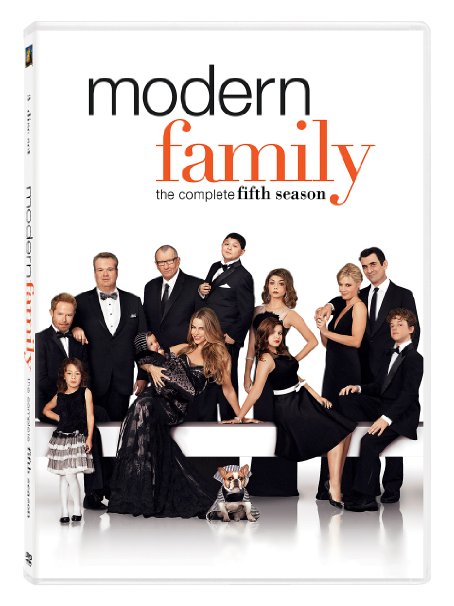 September
September 2
Draft Day
The Originals: Season 1
New Girl: Season 3
September 9
Captain America: The Winter Soldier
Agents of S.H.I.E.L.D: The Complete First Season
Supernatural: The Complete Ninth Season
The Vampire Diaries: The Complete Fifth Season
The Goldbergs: The Complete First Season
September 16
The Fault in Our Stars
Godzilla
The Big Bang Theory: The Complete Seventh Season
Castle: The Complete Sixth Season
About a Boy: Season 1
Arrow: The Complete Second Season
Ben 10 Omniverse: Volume 5 Galactic Monsters
September 23
Nashville: The Complete 2nd Season
Reign: Season 1
The 100: Season 1
Brooklyn Nine Nine: Season 1
How I Met Your Mother: The Ninth and Legendary Final Season
Modern Family: The Complete 5th Season
We Found Your Summer Crush! "Endless Love" Arrives on Blu-ray and DVD!
Jade seems like she has it all! A beautiful teen with money, her world spins out of control when she meets David, a mechanic from the wrong side of the tracks. The two start a crazy summer love affair that seems like magic, until Jade's over protective father finds out about David and forbids her to see him.
While Jade and David would do anything to be together, her Dad will stop at nothing to keep them apart. Is Jade really willing to give up her family and fortune for this new found love? Is David really worth losing everything else?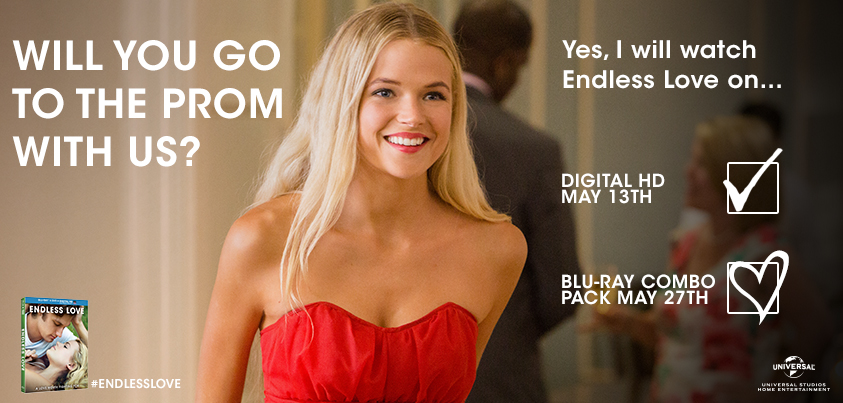 This re-make stars Gabriella Wilde as "Jade" and Alex Pettyfer as "David." These two actors have incredible chemistry and really create a world that makes you want to fall in love despite all odds.
Bonus features on the Blu-ray + DVD + Digital HD include an extended ending and deleted, extended and alternate scenes. There is also a behind-the-scenes look at the making of the movie.
You can pick up the love story at most places where home entertainment is sold. You can also order on-line here: Enless Love
Reviews
Disney's Instant Classic "Frozen" Warms Up A Long, Cold, Winter!
By Alyson McHargue
The movie that had families flocking to the movie theater during last year's holiday season has come to Blu-ray and DVD! Disney's "Frozen" has given fans two new princesses to love and has everybody wishing we had a snowman named "Olaf!"
Falling somewhere between "Tangled" and "Enchanted," Frozen does not disappoint. Fun musical numbers will have you humming along and powerful duets between the sisters will leave you stunned and frozen with awe.
The minds of writer/directors Chris Buck and Jennifer Lee bring to light a story of the unbreakable bond between two royal sisters who must test the limits of true love. After a childhood accident, young princess Elsa, heir to the throne, is ordered to hide her magical powers from the world, but more importantly she must keep them from Anna, her younger rambunctious sister. Anna, confused by her sister's sudden change tries to win her way back into Elsa's heart only making matters worse.
After their royal parents are lost to a horrific storm at sea, Elsa must somehow keep her powers hidden as she takes over the throne, a nearly impossible feat. Anna announces some rather alarming news at the coronation ball and Elsa looses her cool (quite literally), fleeing the kingdom and leaving a terrible winter storm in her wake.
The true adventure begins when Anna leaves the kingdom and sets out to bring Elsa home. Along the way, Anna makes some rather snowy, but hilarious friends who help her on her way to finding Elsa. Will she reach her sister in time to save the kingdom from its chilly fate??
Pairing the incredible voices of Kristen Bell and Idina Menzel with some truly stellar animation, this wintery musical is sure to leave you warm and fuzzy during any season!
Bonus material on the Blu-ray/DVD Combo Pack includes behind-the-scenes looks at the making of Frozen, Demi Lovato's Music Video to "Let it Go," the original theatrical short, "Get A Horse" and more!
See a clip from the bonus features below:

Making of Frozen - Frozen Behind the Scenes on Disney Video
Pick up this feature that is fun for the whole family at most places where home entertainment is sold. You can also order on-line here: Frozen
Fall in Love Again With One of The Greatest Love Stories of All Time! A New "Romeo and Juliet" Arrives on Blu-ray and DVD!
It certainly isn't the first film adaptation of the Shakespeare classic, but "Romeo and Juliet," available on Blu-ray and DVD on February 4, is one this generation can be proud to call their own! Starring Hailee Steinfeld and Douglas Booth as the star-crossed lovers, the tragic story plays out beautifully, in this 20th Century Fox release.
The story remains the same, Romeo and Juliet fall in love despite coming from families who absolutely hate each other. They two teenagers plot and scheme to be together and while it works for a while, their story has a tragic ending. This updated version, directed by Carlo Carlei, also boasts "Gossip Girl's" Ed Westwick as Tybalt, and stunning scenery from the stories original setting of Verona, Italy.
Bonus material on the Blu-ray disc includes behind-the-scenes looks at the cast and crew, hair and make-up and creating the overall look of the film. The theatrical trailer is also included.
Pick up this stunning love story at most places where home entertainment is sold. You can also order on-line here: Romeo and Juliet
The "Sound of Music Live" Brings Beautiful Music To Your Holiday Season!
Broadway shows, Carrie Underwood, "The Sound of Music,"... these are a few of our favorite things! Naturally, we were thrilled when NBC announced that they would be airing a broadway version of this beloved story live on television and that it would feature Carrie as "Maria".
Millions of people tuned in to watch the action unfold live but now the magic and the music have arrived on Blu-ray and DVD for fans to watch over and over again. Songs that are part of our childhood like "Do-Re-Mi" and "My Favorite Things," are given new life by an incredibly talented cast that combines Broadway veterans with fresh new faces, all of whom are worth getting to know.
Though the story remains the same (A young governess falls in love with the father of the seven children she is caring for), the cast and venue is different than the movie that has stood the test of time. "The Sound of Music Live" features a great cast, beautiful music and a production that should make the crew proud! Share this wonderful story with your friends and family this holiday season!
You can pick up this musical event at most of the places that sell home entertainment or you can order on-line here: The Sound of Music Live!
The Masked Man Is Worth Riding With! "The Lone Ranger" Rides on to Blu-ray and DVD!
By Derek Samms
December 17th sees another classic franchise revived on Home Entertainment with Disney's The Lone Ranger, based on the old Western hero of radio and television fame. Audiences have been both worried and excited about this one. We all love the masked man, but we've also seen beloved characters and their stories ruined by studios looking for their next summer blockbuster. Fortunately, the talented cast and the bold creative team give us far more delight than disappointment.
Attorney John Reid (Armie Hammer) heads to the town of Colby on the still-under-construction transcontinental railway to do his part in bringing justice to the West. After a thrilling train ride in which he narrowly escapes murderous thief Butch Cavendish (William Fichtner) with the help of Tonto (Johnny Depp), a mysterious Comanche warrior, John is recruited by his brother Dan (James Badge Dale) to ride with his band of Texas Rangers and bring Cavendish and his men to justice. Things turn sour in a hurry, though, and the situation leads John-at the urging of Tonto-to don the iconic mask and go after the bad guys himself. What follows is an action-packed adventure somewhere between a classic Western and Pirates of the Carribean.
See a clip from the film below:
;
That's no surprise given the names behind this movie. The film is made by the same team that brought us the Pirates series: producer Jerry Bruckheimer, director Gore Verbinski, and writing team Ted Elliott and Terry Rossio, with the addition of screenwriter Justin Haythe (Revolutionary Road). This band of storytellers has earned a reputation for sweeping adventures that are pure, popcorn-munching fun, and that's what they provide us again here.
Ranger certainly has a lot going for it. It's entertaining from beginning to end, thanks to an engaging story and a reliable cast. Tonto and brothel-owner Red (Helena Bonham Carter) bring the same level of quirkiness we've come to expect from Depp and Carter. Given the talent surrounding him, 26-year-old Hammer has a lot to live up to, but he dons the mask with aplomb, giving us a hero we can both root for and laugh at. Indeed, the antics of Reid and Tonto stand out in this picture, giving credit to the skill of both Depp and Hammer at playing the physical comedy. The chemistry between the two also works well-a necessity for such an iconic duo.
Their relationship might have been a concern for some moviegoers. When one thinks of Tonto, what comes to mind is usually not a respectful portrayal of Native American history and culture, but a cliched sidekick of few words. To improve on this for a new audience, Depp and the creative team made him the storyteller and a key player in the story, taking care not to make him a stereotype while still paying homage to the original character. It's a fine line, but they managed to walk it. Tonto doesn't stray too far into the silly or the sagely. Instead, he has enough flaws and insight to make him both mysterious and relatable, a very human sort of character that a lot of films fall short of when portraying Native Americans.
Here's another clip
;
There are still a few aspects critics will not like. For all the Union Blue on screen, we don't see much honor among the soldiers, and some of the dialogue sounds more like 21st-century America than the Old West. A number of characters, shots, and plot points seem familiar too. In fact, certain pieces of the story seem identical to elements in one of Elliott and Rossio's previous films (to avoid potential spoilers, we won't say which). But if the filmmakers are reusing old tricks, it's because they work, and this story has enough originality to avoid feeling formulaic.
In the end, The Lone Ranger is just what you want it to be. It's loyal to the classic series but still has a fresh take to keep it interesting. There's comedy, drama, action, beautiful Western landscapes, and several unforgettable sequences atop train cars. That classic William Tell Overture even shows up in the score a few times, just enough for you to enjoy it. The film may or may not be Oscar fodder, but it's the perfect treat for family fun this holiday season!
Bonus features on the Blu-ray and DVD combo pack include a blooper reel, deleted scenes, and multiple behind-the-scenes looks at the making of the movie. See a sneak peak BTS below.
You can pick up this new release at most places where home entertainment is sold. You can also order on-line here:
Gravity Falls Sends Six Tales to Home Entertainment!
Fans of the Disney Channel series "Gravity Falls" will be happy to discover that a new collection is available on DVD. Now you can watch the show whenever you want either at home or in the car with the DVD player.
Join twin siblings Dipper and Mabel in an adventure that unravels when they are sent to spend the summer with their uncle. The duo soon discovers that their "home away from home" has some secrets to uncover.
"Gravity Falls: Six Strange Tales" puts six well-loved episodes together on one DVD collection. - "Tourist Trapped," "The Legend of the Gobblewonker," "Headhunters," "The Hand That Rocks the Mabel," "The Inconveniencing," and "Dipper vs. Manliness" are yours to view over and over again.
You can pick this title up at most places where home entertainment is sold. You can also order on-line and have it shipped straight to your door: