In the Spotlight
Music
Upcoming Releases
Music Video Spotlight
Taylor Swift Gets Crazy, Like Literally, in Her New Video "Blank Space!"
Taylor Swift is riding high, thanks in part to her latest album, 1989, selling more than 1 million copies in its first week of release.
In the video for her second single off the album, "Blank Space," Taylor explores how crazy jealousy can make a person feel.
Check out the fun video below.
For more on Taylor visit www.TaylorSwift.com
Reviews
The "Divergent" Soundtrack Is Diverse in Great Tunes!
By: Sarah Messer
The much anticipated movie Divergent, which is the first installment of the trilogy, released its first soundtrack on March 11, 2014. The first single released was "Find You" a dance track by Zedd, Matthew Koma, and Miriam Bryant. It is a great opening track and sets the flow for the rest of the album.
If you are a fan of Ellie Goulding then you will really enjoy this because she has three songs (four if you have the deluxe edition) and each song brings something different for a diverse listen. "Beating Heart" is definitely the standout track of the four. Another great standout is "Fight For You" by Pia Mia, and Chance the Rapper. This is a great pop/dance ballad!
There is definitely a variety of artists featured on this album including Snow Patrol, A$AP Rocky, Skrillex and M83. The big difference for this album is that is definitely an up-tempo, dancy album, whereas most soundtracks have leaned more to the indie/folk sound, so you may be surprised when you give it a listen for the first time. Check it out now!
TV
What to Watch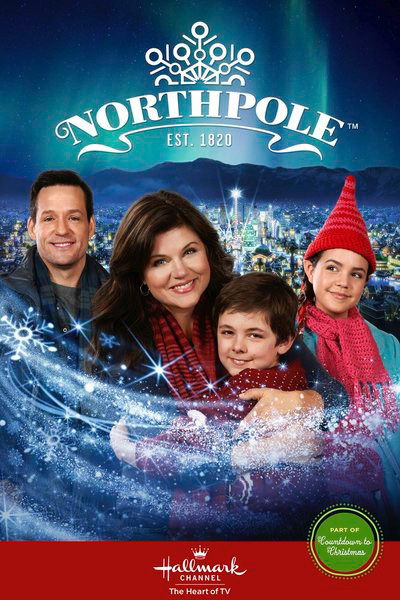 Saturday, November 15 | 8PM to 10PM | Hallmark Channel | Northpole
It's never too early to start getting in to the Christmas spirit and the Hallmark Channel is going to help you out when the original TV movie, "Northpole" airs on November 15th.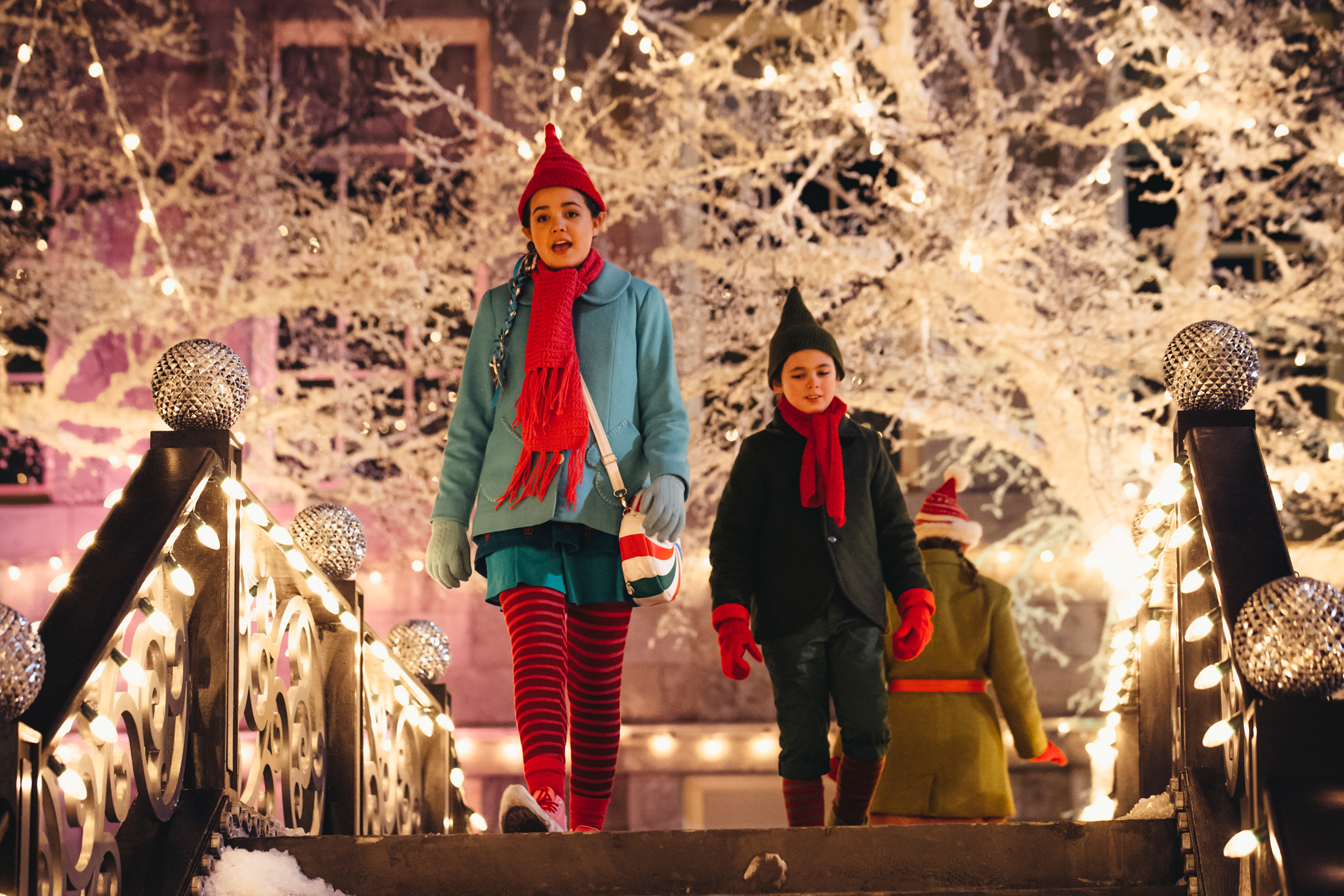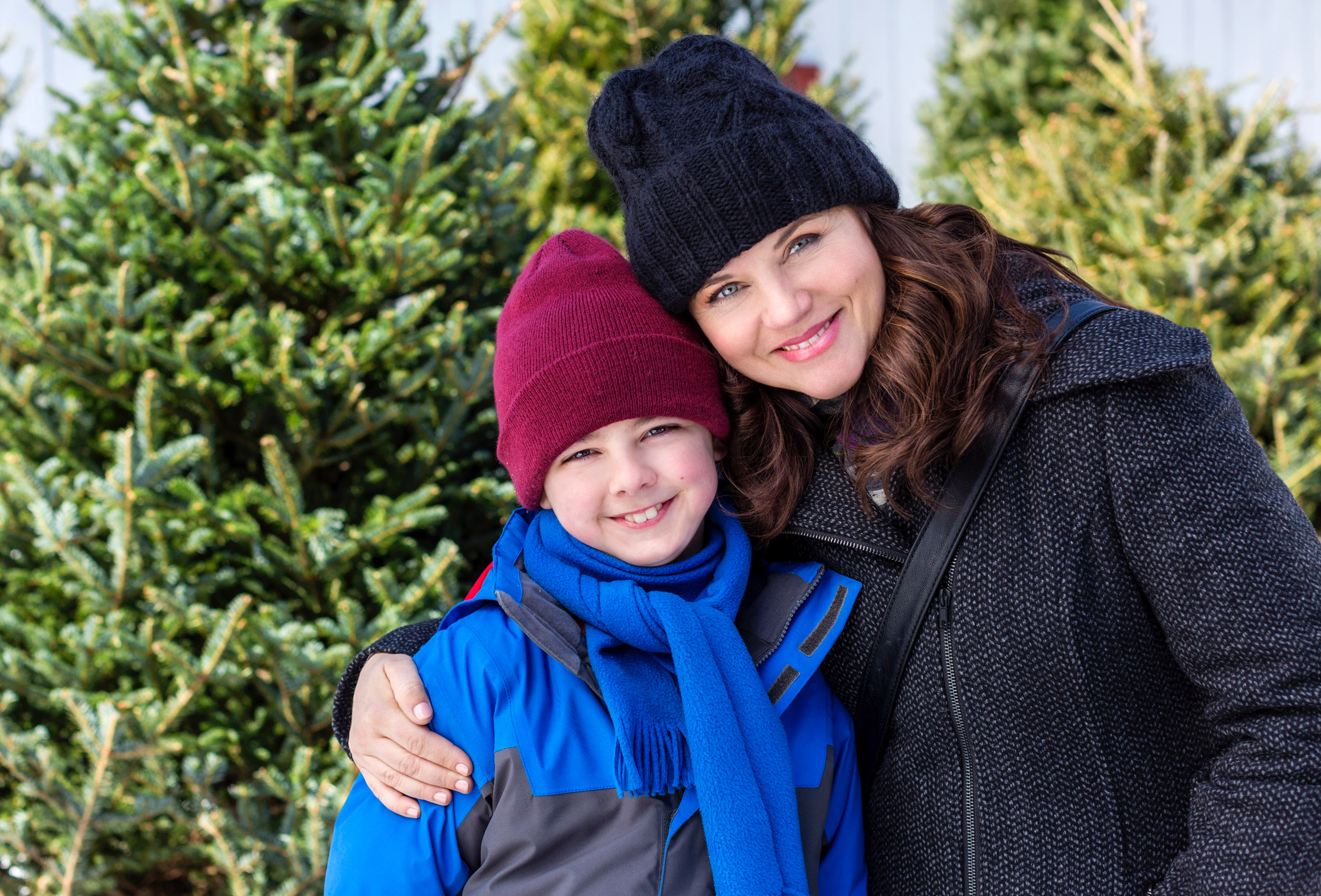 The movie centers around a newspaper reporter named Chelsea who is a single Mom to Kevin (Max Chalres). The duo is new to town and Chelsea is anxious to prove herself at work, which means less time time to hang out with Max who is having a little trouble making friends in this new area.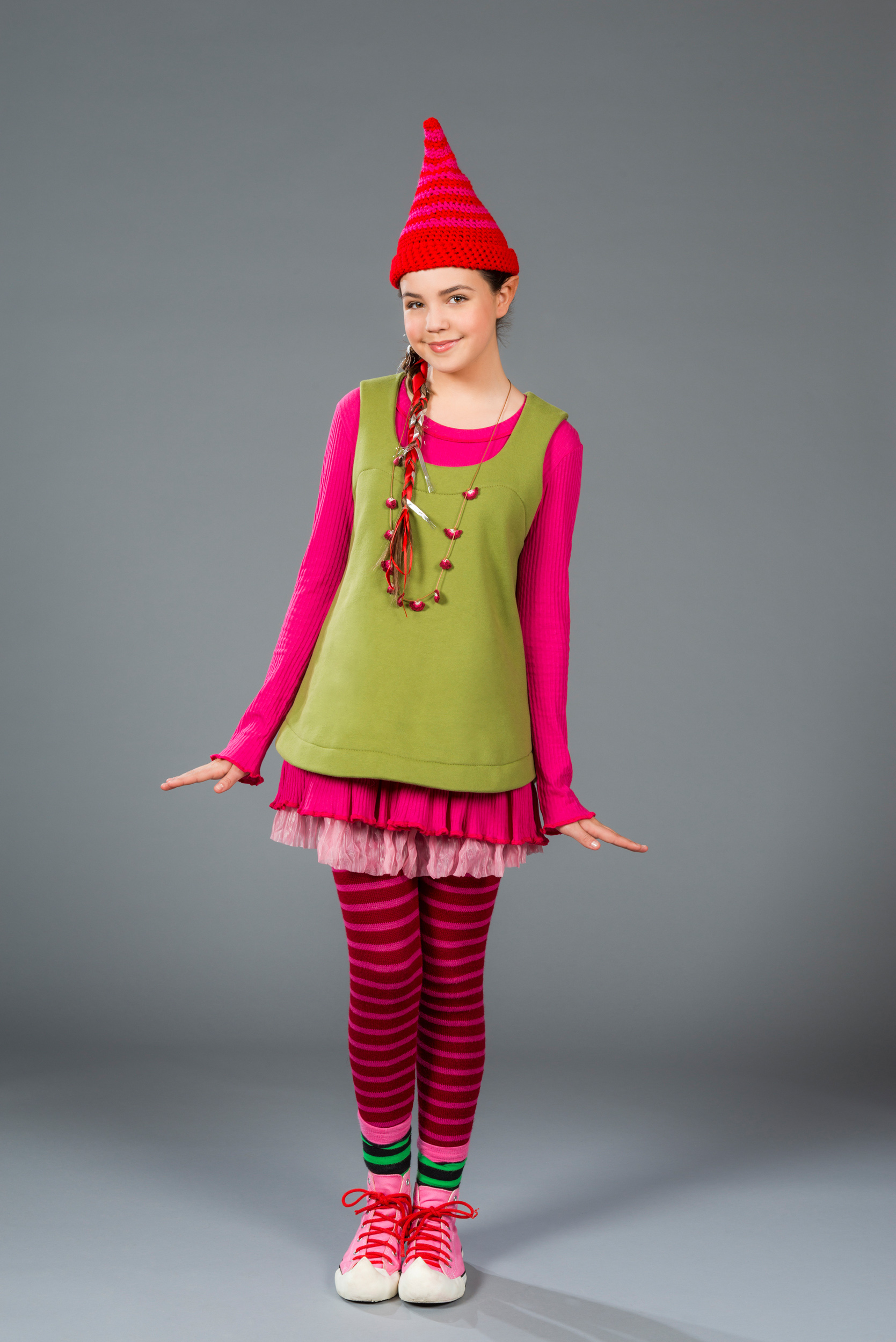 One of Chelsea's first assignments is to find out why the town stopped having their annual tree lighting ceremony. Meanwhile, up at the Northpole, an elf named Clementine (Bailee Madison) is worried because kid's Christmas Happiness is running super low this year. What happens when she chooses Kevin to help her make Christmas magic? Tune in November 15 to the Hallmark Channel to find out!
See a commercial here:
p>
The cast recently gathered in Hollywood to watch a screening of the movie. Here are a couple of pics from that event!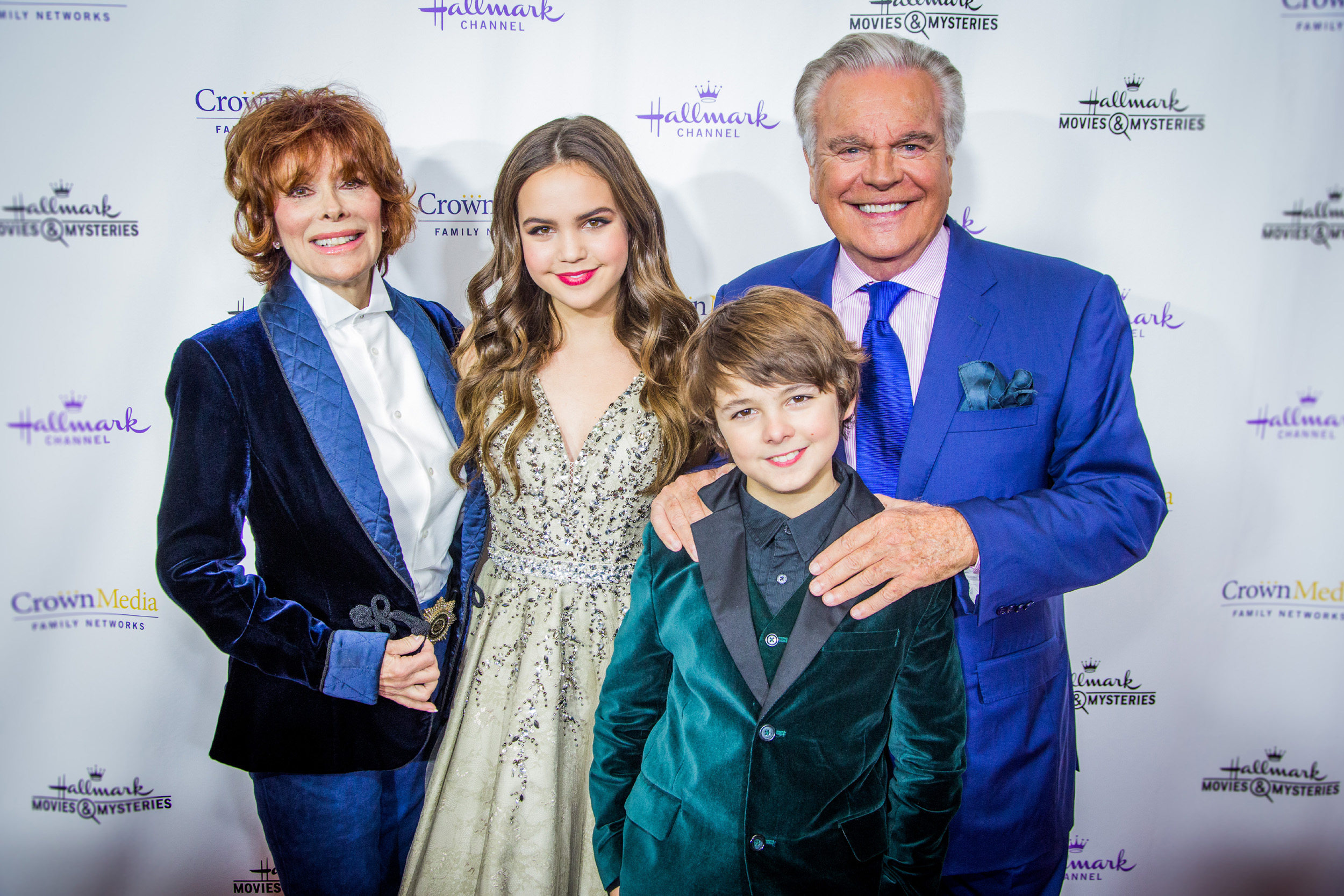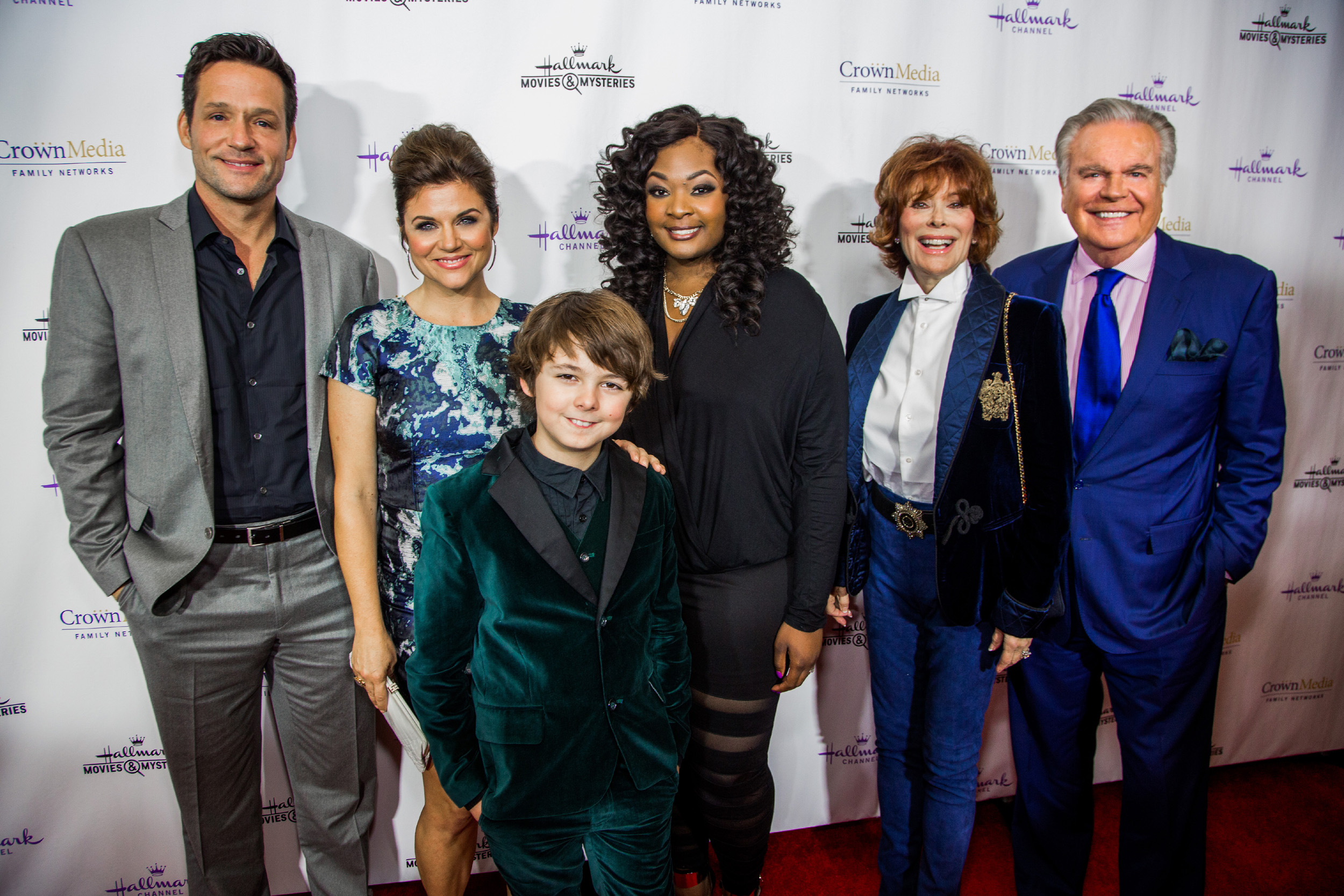 To find out more about "Northpole" visit: Northpole on the Hallmark Channel
Photos provided by: The Hallmark Channel
DVD
JUMP TO: DVD Reviews
Upcoming Releases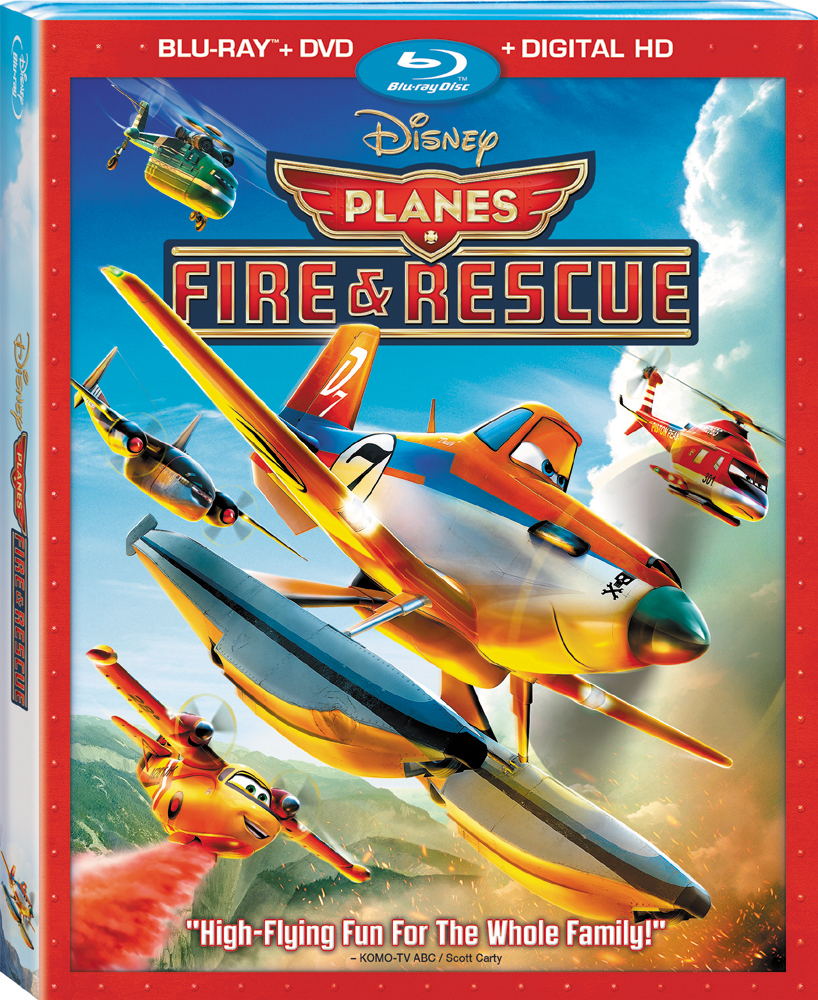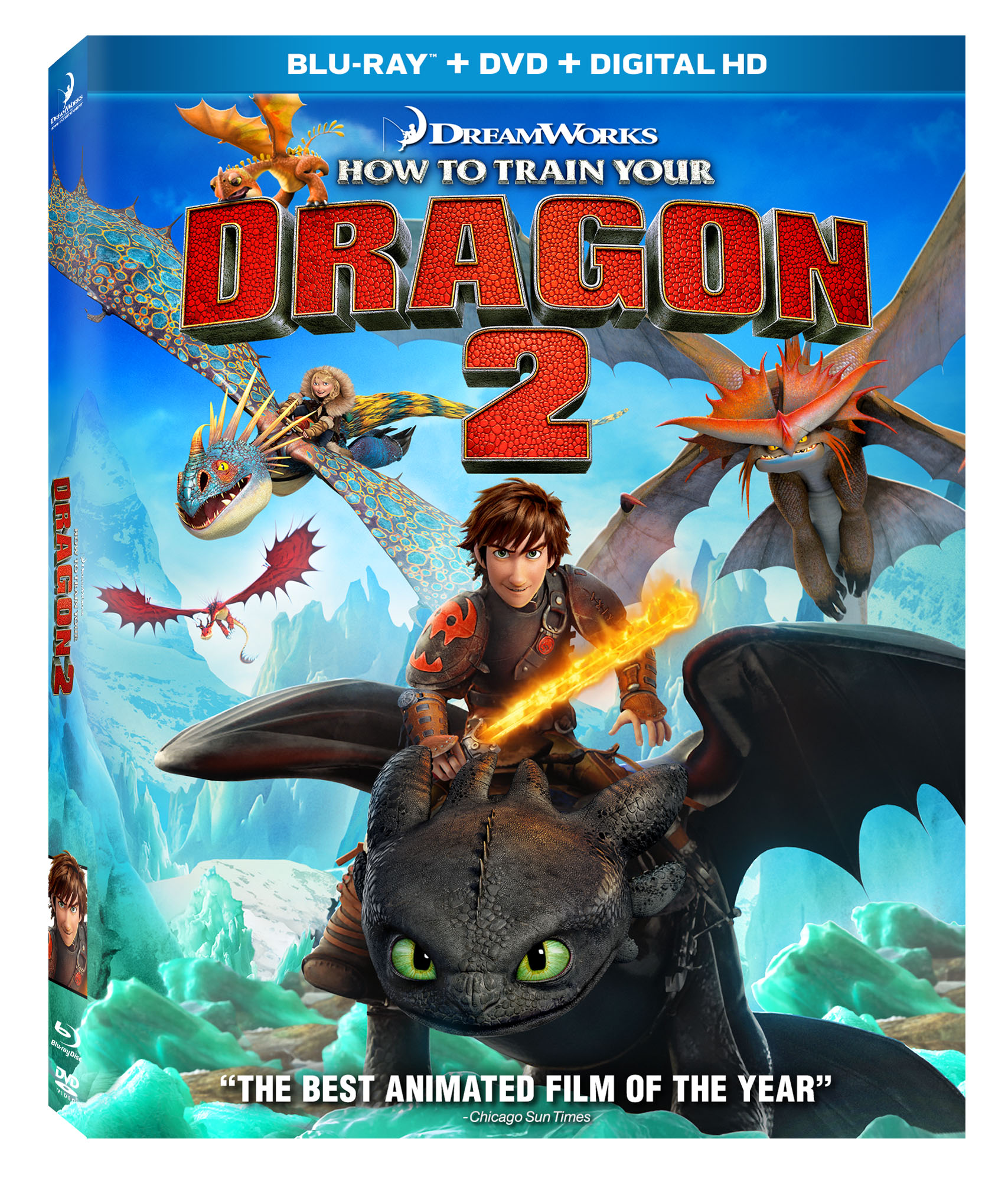 November
11/4
Maleficent
Planes: Fire and Rescue
Hercules
Step Up All In
A Belle For Christmas
11/11
How to Train Your Dragon 2
Jersey Boys – Rated R
11/18
11/25
The Giver
What If
The Expendables 3
Tyler Perry's A Madea Christmas
Reviews
Million Dollar Arm Hits a Home-Run With Movie Goers! Bring The Heart-Warming Story Home on Blu-ray or DVD!
Looking for a feel-good movie to share with the whole family? "Million Dollar Arm" steps up to the plate! Based on a true story, the film introduces viewers to JB Bernstein, a once successful sports agent whose career is on a downward spiral. JB is played by "Mad Men's" Jon Hamm who manages to lose himself in this role as well.
Trying to salvage his career, JB comes up with a seemingly far-fetched plan to try to discover new baseball talent in India. By producing a reality competition called "The Million Dollar Arm," he meets Rinku and Dinesh and brings them back to America to learn to play baseball.
The young men handle the culture shock in completely different ways which makes their transition different even though they are going through the same experiences. Also changing, is JB who now has the responsibility of guiding two young men and helping them refine their talent. The trio's relationship proves that family doesn't always mean the parent's who gave birth to you.
Rinku and Dinesh come to life on the big screen thanks to Suraj Sharma (Rinku) and Madhur Mittal (Dinesh). Both actors, native to India, come from high profile projects like "Life of Pi," (Suraj) and "Slumdog Millionaire" (Madhur), but blend beautifully into this film.
What's a good movie without a little romance? "MDA" has that too! Lake Bell plays "Brenda," a doctor who is a tenant of JB's guest house. Can JB's new outlook on life also include settling down with a wife?
Sometimes movies just get everything right. "Million Dollar Arm" sure is close! Well-acted, well-written, and well-produced, the film certainly inspires those who are willing to work hard and dream big. Anything is possible in this film and that is sure to leave a lasting impression on audiences everywhere.
Bonus material on the Blu-ray + DVD Combo pack includes a look at the training the actors went through to prepare for their roles. There's also a special "Learning How To Pitch a Baseball" featurette. You can pick up your copy at most places where home entertainment is sold. You can also order on-line here:
The Epic Battle Continues! Discover "Transformers: Age Of Extinction" on Blu-ray and DVD!
In the fourth installment of this wildly popular series, humanity is terrified of the alien robots, even the good ones who are still here to protect them from harm. So Optimus Prime and his team of good transformers are in hiding.
CIA Agent, Harold Attinger (Kelsey Grammer) puts together a special unit whose purpose is to find all alien robots and contain them, but there is an enemy in his organization who hopes to get to the robots first. Meanwhile, Cade Yeager (Mark Wahlberg) a self professed "Robots Expert" purchases an old truck he thinks is a fixer-upper and possibly a transformer.
See the trailer here:
What Cade doesn't know is that by bringing this truck to his farm, he is putting himself and his family in grave danger. When the bad guys find the hidden transformer on Yeager's farm, all heck breaks loose and the epic battles begin again.
Tranformers: Age of Extinction is an action-packed, thrill-ride where the explosions are plenty and the battles intense. Fans of the franchise will enjoy seeing their favorite characters in major action sequences accentuated by incredible special effects.
Bonus material on the Blu-ray + DVD Combo pack includes an in-depth interview with director, Michael Bay and several behind-the-scenes looks at the making of the movie. You can pick up your copy at most places where home entertainment is sold. You can also start the adventure by ordering on-line here:
It's No Mystery... "Castle: The Complete Sixth Season" Writes Its Way On To DVD!
He's one of our favorite TV mystery writers and she's one of our favorite TV cops! Castle and Beckett have 23 stories to tell in season 6 of "Castle," now available to be added to your home video collection.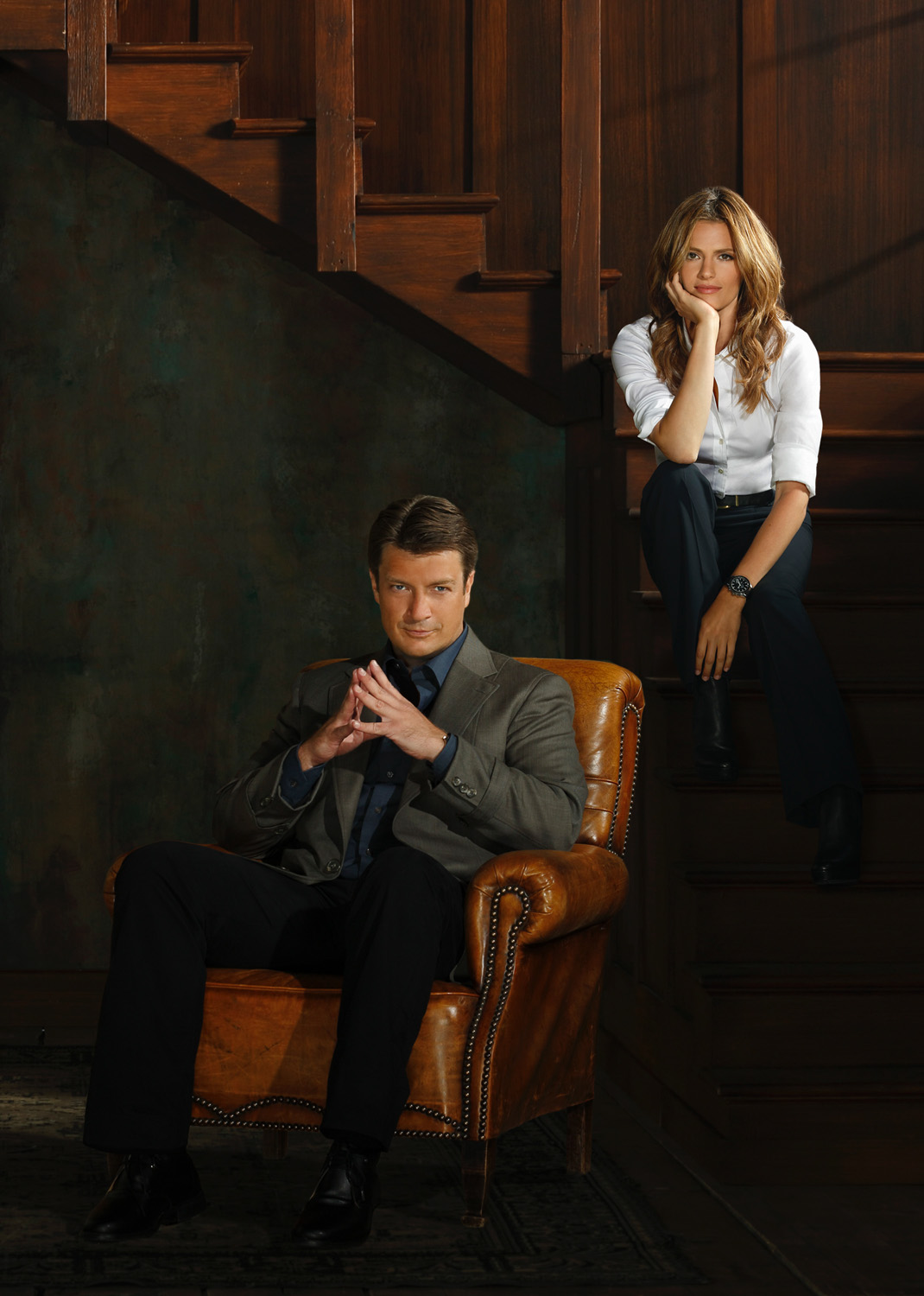 At the end of season 5, Richard Castle proposed to Kate Beckett, the police officer he shadows for inspiration for the super successful mystery novels he writes. At the time, Kate was pondering taking a job offer with the Justice Department in Washington D.C. What would that mean for her relationship with Castle who would still be living in New York?
Fans get answers to the cliff-hangers in the few first few episodes of a drama and laugh-filled season of highs and lows for the couple. In other news, Castle's daughter Alexis is fleeing the nest and moving in with a boyfriend who Castle does not like (look surprised).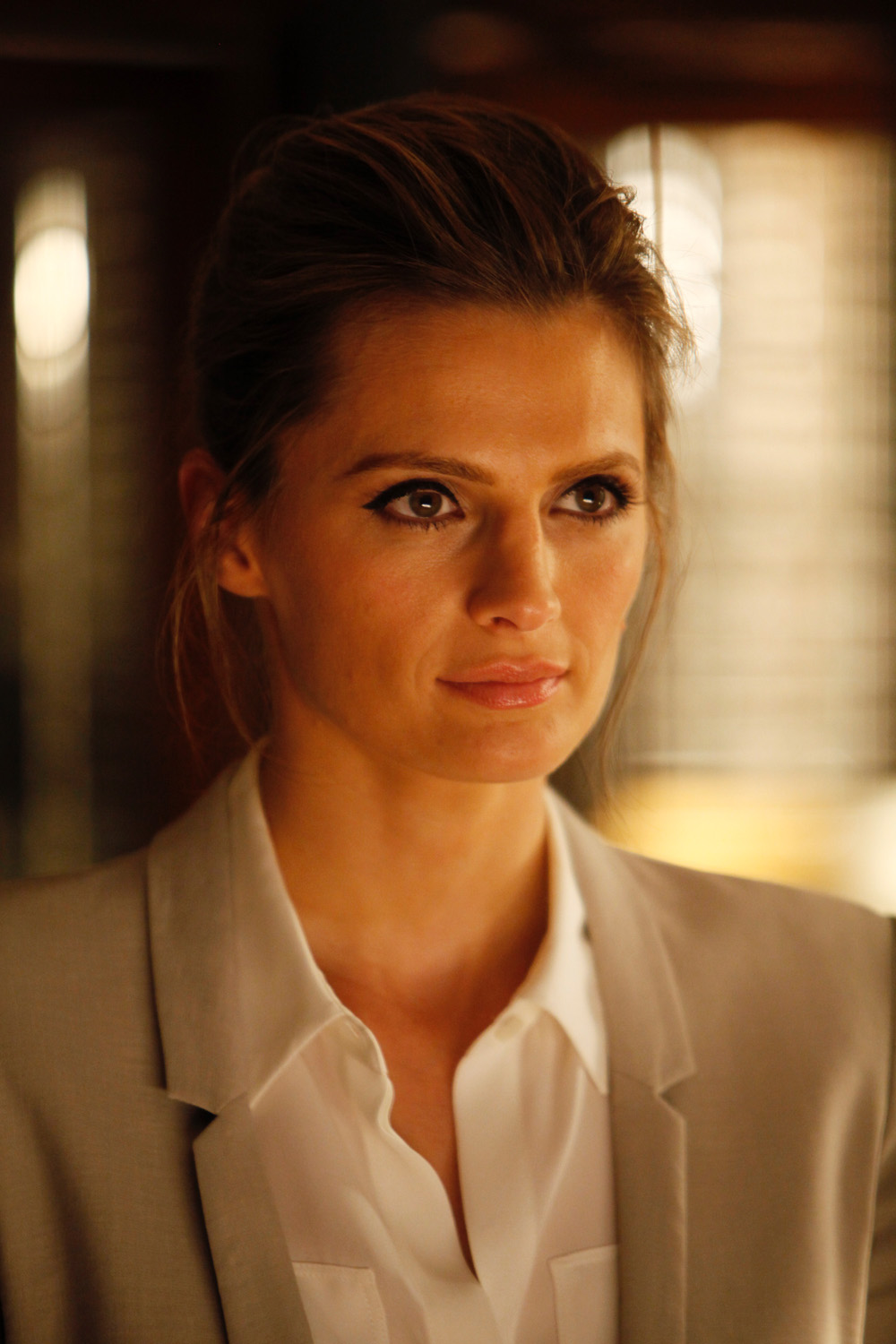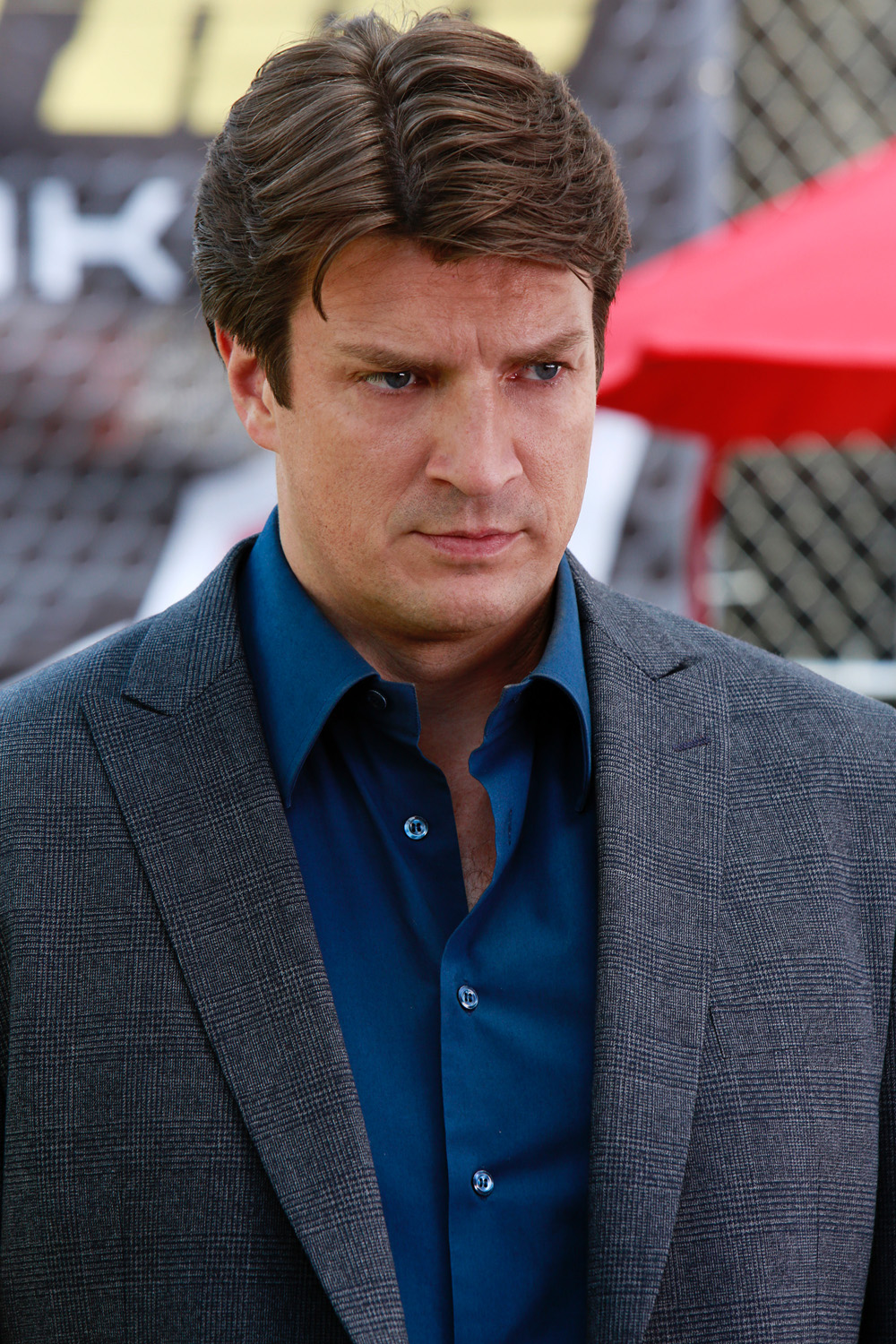 If you missed any of the tender, sweet, surprising and tough moments of this season, now is your chance to get caught up before the series returns to ABC for Season 7 on September 29 at 10:00PM. You'll also want to check out the great bonus features on the set which include Audio Commentaries with cast members, deleted scenes, behind-the-scenes looks at filming and bloopers!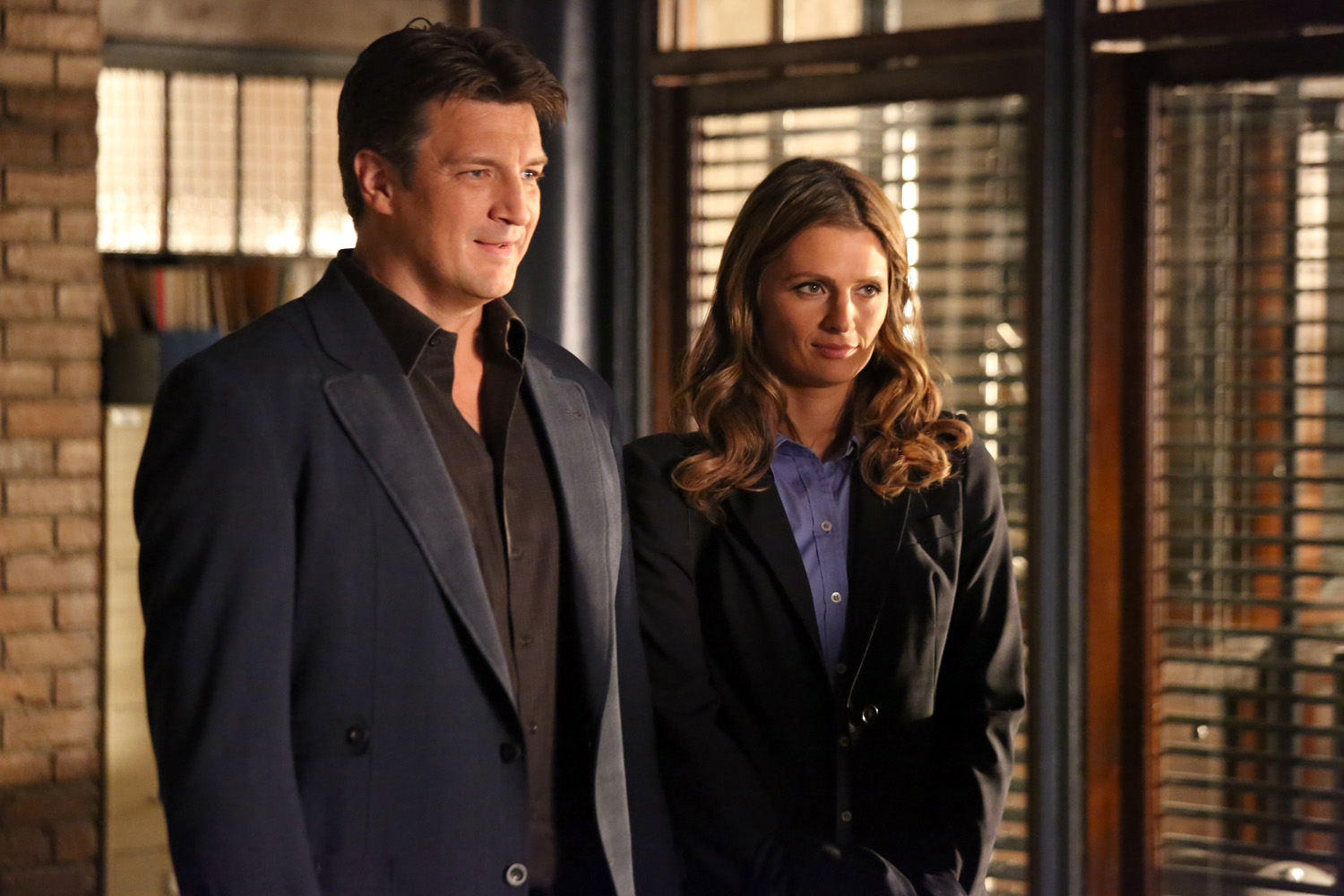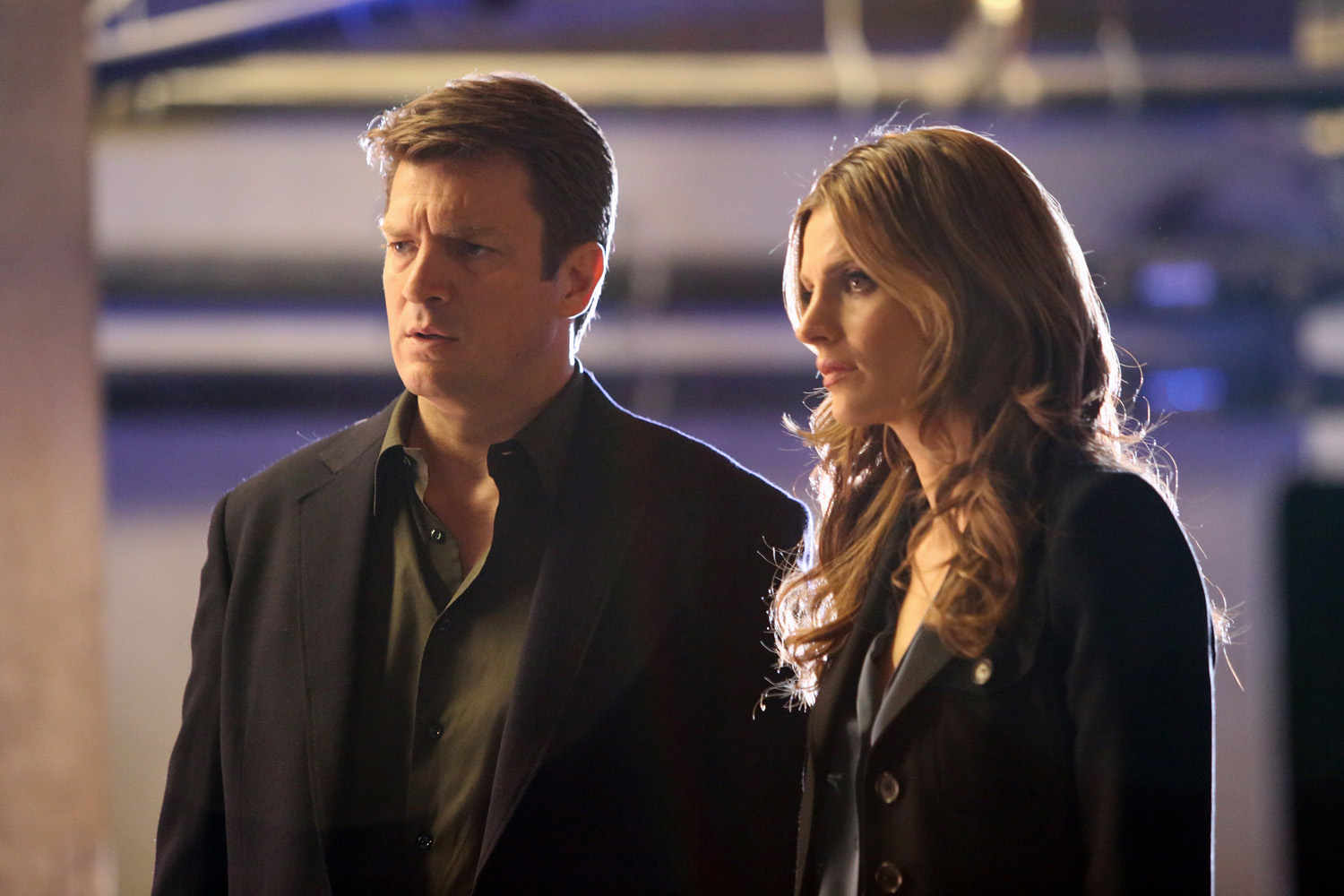 Pick up "Castle: The Complete Sixth Season" at most places where home entertainment is sold. You can also have it shipped straight to your door by ordering here:
The Battle of Good vs. Evil Continues as Marvels "Agents of S.H.I.E.L.D: The Complete First Season" Arrives on Blu-ray and DVD!
Sort of picking up where the Avengers left off, Agent Phil Coulson (he's alive!) assembles another elite team to keep the ordinary world from finding out about the extraordinary forces that threaten Earth and life as we know it. Agents and operatives like Melinda May, Grant Ward, Leo Fitz, Jemma Simmons and new recruit/computer hacker Skye work together to battle some strange enemies. There is never a typical day at the office.
The fun and talented cast of this series includes Clark Gregg as Agent Phil Coulson, Chloe Bennet as Skye, Ming-Na Wen as Agent Melinda May, Brett Dalton as Agent Grand Ward, Iain De Caestecker as Agent Leo Fitz and Elizabeth Henstridge as Agent Jemma Simmons. Other Marvel favorite such as Samuel L. Jackson and Cobie Smulders also stop by to join in Season One action.
Get a sneak peak of the gag reel here:
The collection on Blu-ray includes all 22 episodes from season one and bonus features like A journey to Comic Con with the cast, 5 behind-the-scenes- field reports, deleted scenes, audio commentaries with filmmakers and cast, and a gag reel! You can find the must-add to your collection at most places where home entertainment is sold. You can also order it here: Agents of S.H.I.E.L.D
We Found Your Summer Crush! "Endless Love" Arrives on Blu-ray and DVD!
Jade seems like she has it all! A beautiful teen with money, her world spins out of control when she meets David, a mechanic from the wrong side of the tracks. The two start a crazy summer love affair that seems like magic, until Jade's over protective father finds out about David and forbids her to see him.
While Jade and David would do anything to be together, her Dad will stop at nothing to keep them apart. Is Jade really willing to give up her family and fortune for this new found love? Is David really worth losing everything else?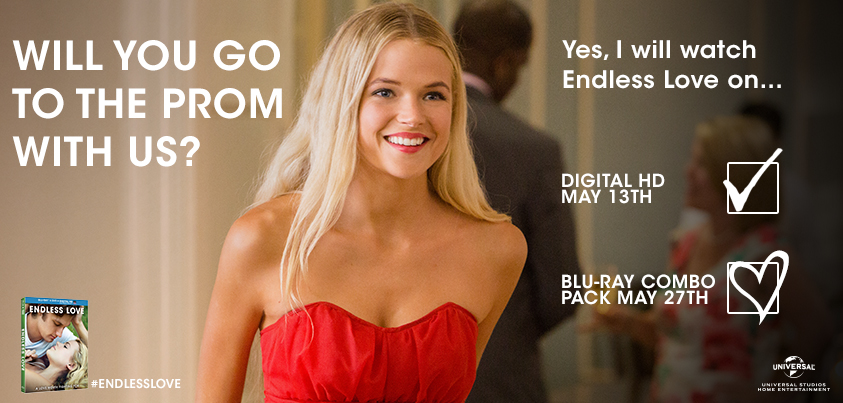 This re-make stars Gabriella Wilde as "Jade" and Alex Pettyfer as "David." These two actors have incredible chemistry and really create a world that makes you want to fall in love despite all odds.
Bonus features on the Blu-ray + DVD + Digital HD include an extended ending and deleted, extended and alternate scenes. There is also a behind-the-scenes look at the making of the movie.
You can pick up the love story at most places where home entertainment is sold. You can also order on-line here: Endless Love
Movies
Grab some popcorn and visit the EnterTeenment Cineplex for all your movie news and previews!

First Looks
Insurgent - Coming March 2015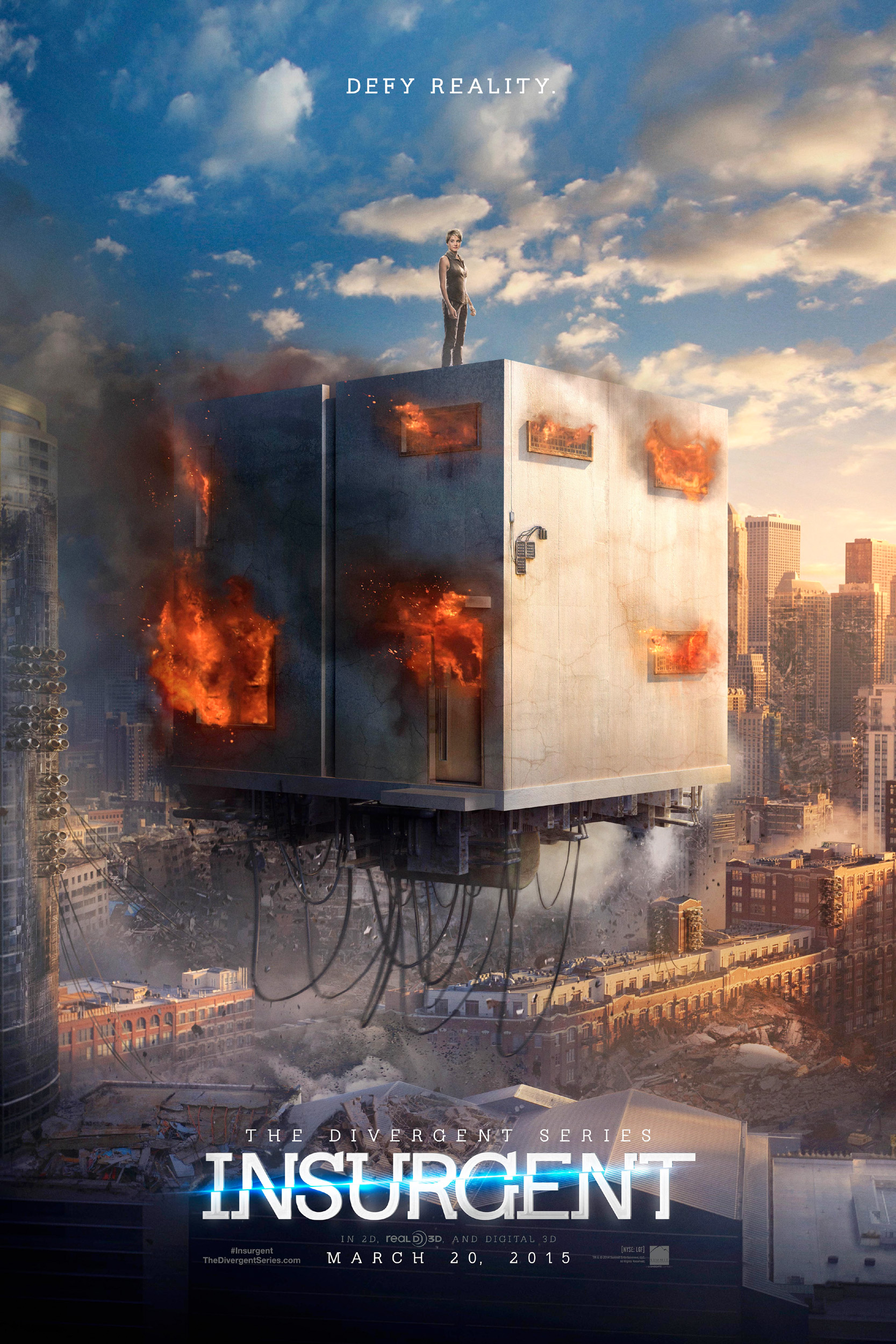 THE DIVERGENT SERIES: INSURGENT raises the stakes for Tris as she searches for allies and answers in the ruins of a futuristic Chicago. Tris (Woodley) and Four (James) are now fugitives on the run, hunted by Jeanine (Winslet), the leader of the power-hungry Erudite elite. Racing against time, they must find out what Tris's family sacrificed their lives to protect, and why the Erudite leaders will do anything to stop them. Haunted by her past choices but desperate to protect the ones she loves, Tris, with Four at her side, faces one impossible challenge after another as they unlock the truth about the past and ultimately the future of their world.
See the teaser trailer for the film here:
Visit the official Web site here: Insurgent
Books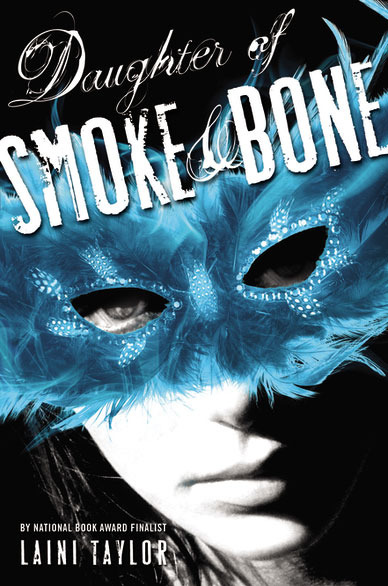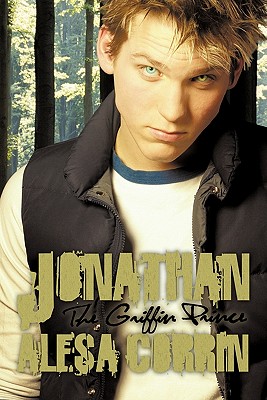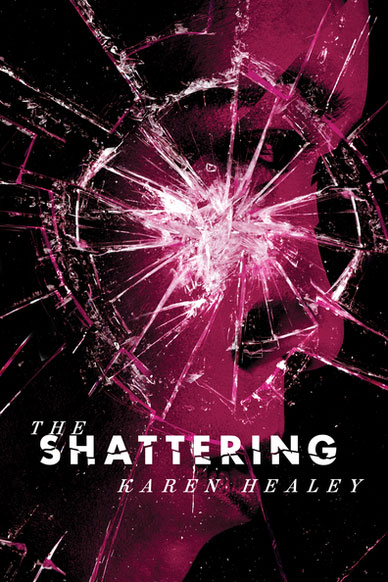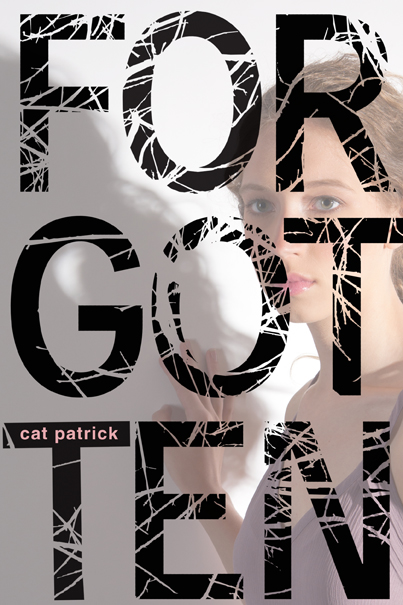 Book to Screen News : Universal Pictures beat out 3 major studios in the battle for who will adapt the highly popular "Daughter of Smoke & Bone" series. | Cat Patrick's novel "Forgotten" is getting the big screen treatment at Paramount Pictures. The script is currently in the adaptation stage. MORE
Nevermore : James Patterson | Max and her flock return for a final journey as the world continues to be at the end of its rope and Max continues to be on the path to saving it. More
Jonathan : Alesa Corrin | Jonathan discovers new worlds and new things about himself after suffering the loss of his mother. more
Daughter of Smoke & Bone : Laini Taylor | Mysterious events around the world might be the answer to the question Karou has been asking all her life...who or what am I? more
The Shattering : Karen Healey | Keri begins to investigate mysterious murders in her home town after her brother's death. more
Visit the EnterTeenment Library and check out news and reviews on your favorite books!


Want more news & goodies? Just press the button!